Massey Fellows
Massey College is affiliated with but independent from the University of Toronto. It is a residential community for graduate students where they enjoy a stimulating intellectual environment through collegiality with fellows from all disciplines. Senior Fellows are an important component of the College. They include eminent academics at the University of Toronto as well as distinguished members of society. The distinction of Senior Fellow of Massey College is a great honour, connoting intellectual and academic excellence.
Bloomberg Nursing is proud to recognize seven members of our community as Senior Fellows of Massey College (listed here in alphabetical order).
---
Professor Edith Hillan, RN, PhD, conducts research that examines the health of women and children from a global perspective. She is particularly interested in technologies which can improve access to high quality healthcare in rural and remote settings. Her research is highly interdisciplinary and is focused around Point of Care assays which allow high precision lab-based detection techniques to be taken directly to the individual, irrespective of the setting. Professor Hillan became a Fellow in 2011.
---
Professor Emeritus Ellen Hodnett, RN, PhD, is a distinguished researcher, renowned for her work in the care for childbearing women. She is currently the University of Toronto's Ombudsman.
---
Professor Linda McGillis Hall, RN, PhD, FAAN, FCAHS, is an internationally renowned researcher in the field of health services, particularly related to nursing. She is the Associate Dean Research & External Relations and the Kathleen Russell Distinguished Professor. Professor McGillis Hall became a Fellow in 2015.
---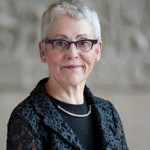 Professor Emerita Patricia McKeever, RN, PhD, conducted research focusing on children with severe chronic illness and/or disabilities, examining the use of assistive technologies, and where the children lived, attended school and received care. She was the inaugural holder of the Holland Bloorview Kids Rehabilitation Hospital Chair in Childhood Disability Studies. Professor McKeever became a Fellow in 2016
---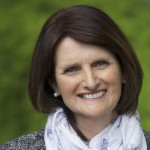 Professor Sioban Nelson, RN, PhD, FAAN, FCAHS, is a leading nursing scholar, with a particular interest in the challenges facing health care and nursing. She is a former Dean of the Faculty of Nursing and currently the Vice-Provost Academic at the University of Toronto.
---
Professor Emerita Dorothy Pringle, PhD, led a research program focused on the quality of daily life of cognitively impaired older people. A former Dean of the Faculty, Prof. Pringle is also an Officer of the Order of Canada. She instituted the doctoral nursing program at the University of Toronto, the first in Ontario.
---
Professor Emerita Judith Watt-Watson, RN, PhD, was a pioneer in the study of pain. She was particularly interested in pain related to cardiac surgical patients, and how health professionals and patients could work together to manage pain.
---