Currently Accepting Students
Dr. Dennis has focused her research career on rigorously evaluating interventions that can directly improve the health of mothers and fathers, with the overall goal of improving child health and well-being.
Dr. Dennis has over 25 years of experience leading large cohort studies and clinical trials — including intervention care models that leverage technology to improve clinical effectiveness and accessibility — recruiting participants from all across Canada. She is a leading international expert in perinatal mental health in both mothers and fathers. She developed the Breastfeeding Self-Efficacy Scale, the most widely used breastfeeding measure internationally that has been translated into over 20 different languages to identify women early who are at risk of poor breastfeeding outcomes. In 2003 she was awarded by the Ontario Ministry of Health and Long-term Care a Career Scientist Award and in 2005 she was awarded a Canadian Institutes of Health Research (CIHR) New Investigator Award. In 2007, she was appointed a Tier 2 Canada Research Chair in Perinatal Community Health. In 2011 she received Shirley Brown Chair in Women's Mental Health Research and in 2016 she was appointed the Women's Health Research Chair at St. Michael's Hospital. In 2018, Dennis was elected a Fellow of the Canadian Academy of Health Sciences. She was also awarded the Marcé Medal by the International Marcé Society for her "continued achievements and commitment to research in the field of prenatal and postnatal mental health in women."
Women's Health Research Chair
The Women's Health Research Chair at the University of Toronto and St. Michael's Hospital (funded by the University of Toronto, Ministry of Health and Long-term Care and St. Michael's Hospital) will lead a program of research and education in women's health; the Chair will also have an international aspect, encouraging exchange and partnership with clinicians and researchers around the world.
Professor Cindy-Lee Dennis was appointed to the Chair in 2016. This appointment will enable Prof. Dennis to continue leading an extensive program of research in women's health, with a particular emphasis on improving breastfeeding outcomes, addressing perinatal depression and anxiety, examining the health of immigrant women and children, and developing interventions that involve fathers.
2000 to 2002 – Postdoctoral Fellowship, University of British Columbia, Vancouver

1999 – PhD, University of Toronto

1995 – MScN, University of Western Ontario, London

1991 – BScN, University of Toronto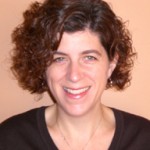 Jennifer Abbas
Evaluating the Effectiveness of a Co-Parenting Breastfeeding Support Intervention (COSI) on Exclusive Breastfeeding Rates at Twelve Weeks Postpartum
Jennifer Abbas will evaluate COSI delivered to first-time mothers and fathers in the early postpartum period on exclusive breastfeeding rates at three months postpartum. This intervention consists of a co-parenting workbook and video, a breastfeeding booklet, and access to a secure website with information on breastfeeding and co-parenting. Secondary outcomes being evaluated include breastfeeding duration, partner support and the co-parenting relationship.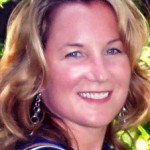 Kimberley Allen
A Randomized Controlled Trial Evaluating Lanolin for the Treatment of Nipple Pain Among Breastfeeding Women
Kimberley Allen's research interests include the evaluation of nursing interventions aimed to improve health outcomes for breastfeeding mothers and their infants. For her dissertation, Allen is conducting a randomized controlled trial to evaluate the effect of the application of lanolin (a commonly used ointment) for the treatment of nipple pain among breastfeeding women. From this clinical trial, she hopes to better understand how the use of lanolin may impact maternal perception of breastfeeding pain and breastfeeding outcomes, such as duration and exclusivity.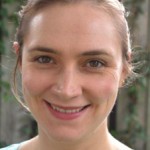 Trish Unruh
The Relationship Between Infant Sleep Location and Postpartum Depression
Trish Unruh will compare postpartum depression rates between breastfeeding mothers who bed share, room share and sleep apart from their infant and examine causal pathways. Her dissertation could help inform mothers and health care professionals on strategies to decrease the risk of postpartum depression by providing interventions that promote sleep for both the mother and baby.