Program Overview & Objectives
The Lawrence Bloomberg Faculty of Nursing's Doctor of Nursing (DN) degree provides a formal, academic credential and competitive edge for those looking to advance their nursing careers in complex and changing healthcare systems or education settings.
Graduates of the Doctor of Nursing program are prepared for:
Executive leadership roles in healthcare – Chief Executive Officers, Vice-Presidents of Nursing Practice

Mid and senior-level leadership roles in government, policy, and professional associations

Leadership roles in government, regulation, policy, quality and safety science

Teaching roles in nursing education programs
Program Format
Full-time Hybrid
Students will complete the program in eight consecutive sessions (three years).
Combining on-campus experiences with online coursework, students learn with a blend of innovative online courses and intensive residencies. This hybrid model is tailored for students who have considerable professional experience and work commitments. A balance of online and in-person learning, both synchronous and asynchronous, allows for mentorship with faculty who are engaged in senior leadership positions and creates a community of learning for students.
Courses
The DN program totals 5.0 full course equivalents (FCEs) and includes:
Three required doctoral courses:
One elective doctoral course relevant to the student's focus such as:
Using Population Health Data to Inform Decision Making; Informatics and Technologies for Practice Advancement; Equity and Ethics in Health Care and Education; Evaluation Science; Pedagogy and the Scholarship of Teaching and Learning
Internships
DN students are required to complete two internships.

Students are required to develop clear realistic goals, learning objectives, and identify expected outputs in advance of each internship/practicum.

The Internship evaluation will comprise a self-assessment, mentor evaluation, and faculty evaluation.
Residencies
Students will be required to participate in three on-campus residencies. Each residency is normally three days in length and takes place during April-May each year.

Residencies provide an opportunity for students to present their own work and progress, meet with each other, their thesis supervision committee, our faculty members, and inspiring nurse leaders.
Thesis
Students must also complete:
A literature review paper (including published and peer-reviewed research, gray literature, policies, guidelines etc.) that clearly demonstrates the student's ability to review, analyze and synthesize relevant material to be completed by the end of Term 3 (Year 1) and judged as Satisfactory by the Thesis Committee.
A written DN thesis proposal to be completed by the end of Term 5 (Year 2) and judged as Satisfactory by the Thesis Committee.
Working with a DN supervisor, the student will:
identify and investigate a current challenge in health care or nursing education

articulate and apply theory and research to the problem

design strategies for action to address the problem

report on strategies implemented to address the problem

analyze results

make recommendations for the relevant setting
Doctor of Nursing Symposium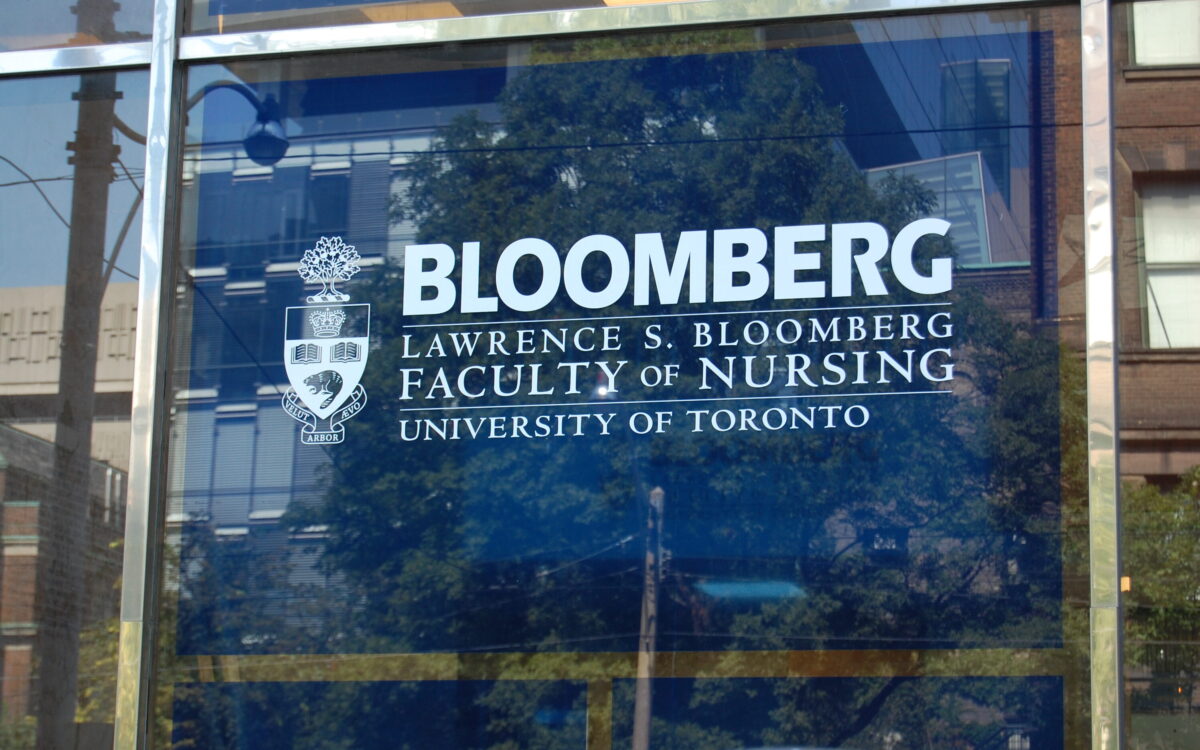 A required on-site DN symposium is held during the final term of the program. This symposium brings all students in the cohort together to present their DN theses as well as to discuss Knowledge Translation and Exchange (KTE) plans for implementing their innovations in practice, policy and/ or education. Faculty members, nursing leaders and mentors involved with the program attend and participate in the symposium as guest speakers, providing students with another opportunity to connect with, and learn from, world-class nursing leaders. Students complete their thesis and final oral exam after the symposium.
See yourself in our program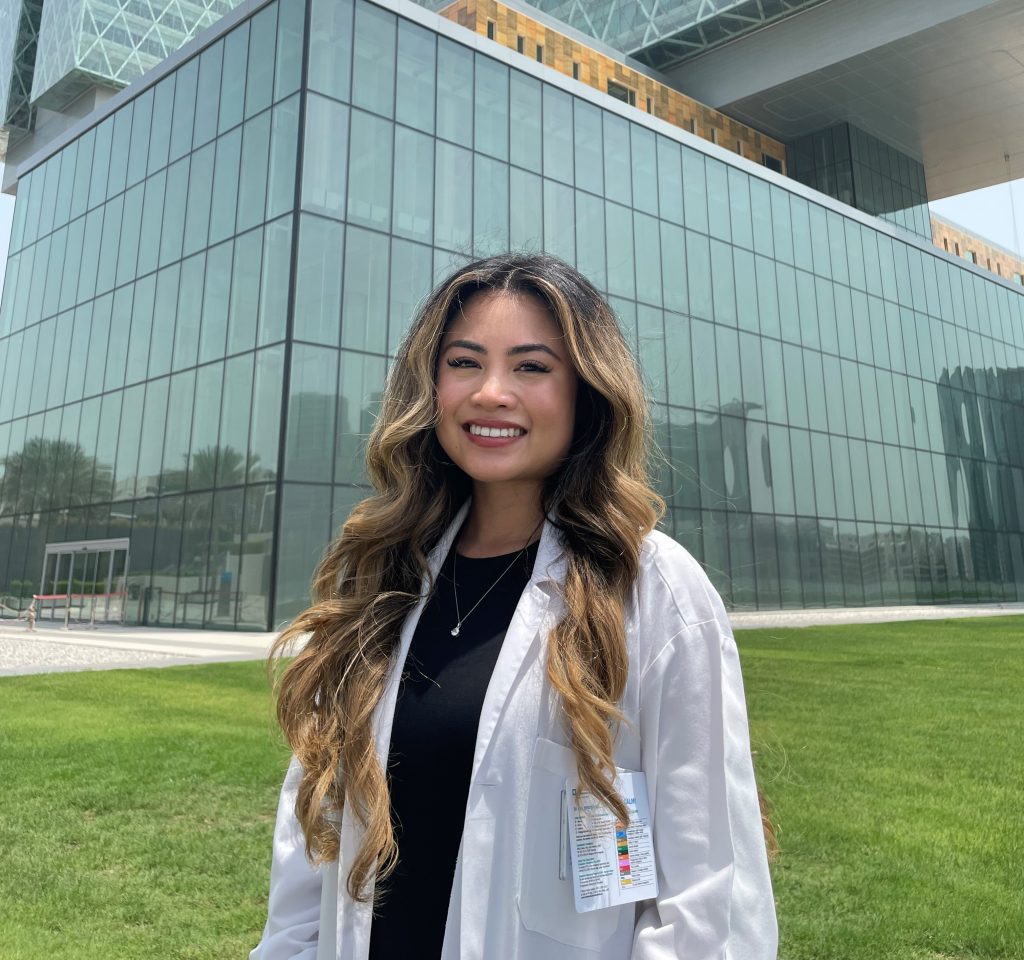 Anjelica Martinez
Summer nursing internship in Abu Dhabi provides unique opportunity to explore international nursing experience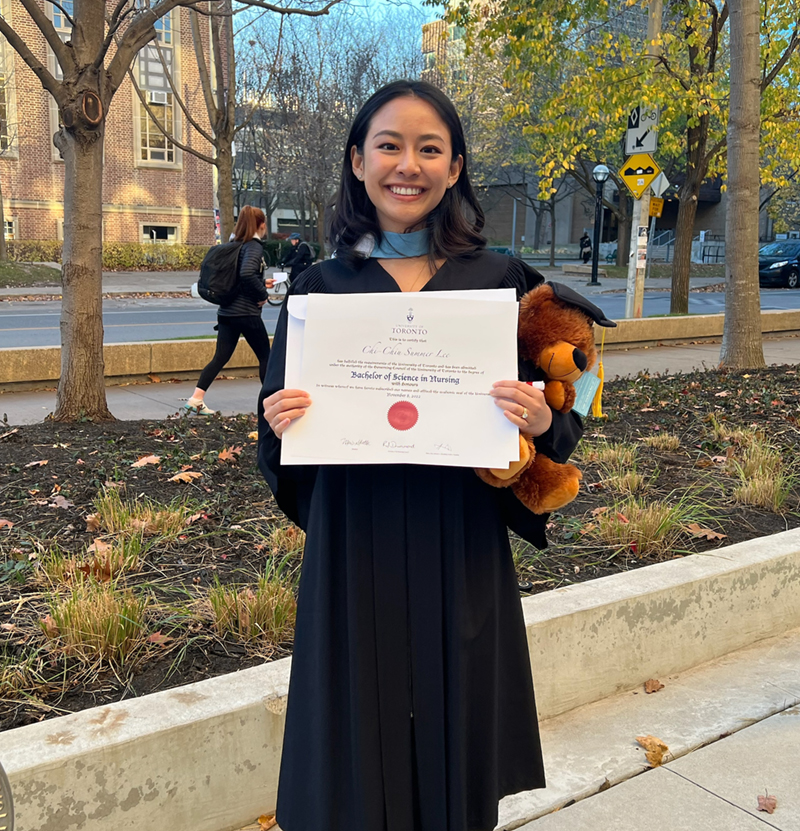 Summer Lee
"We are all in this together" – Nursing grad aims to advocate for future nurses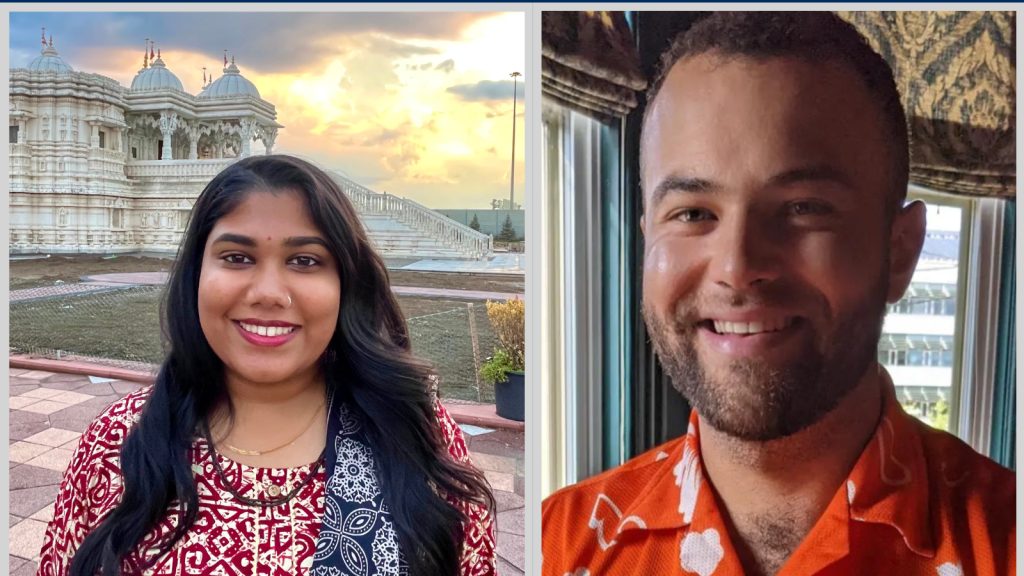 Jinal Patel
A chance to make a difference – New nursing students share inspiration for joining nursing profession
Meet the team
Bloomberg Nursing prides itself on providing our students with expert faculty in the field of nursing innovation and science. You will learn directly from nurses and nurse practitioners with a variety of clinical backgrounds.
Related Programs
Undergraduate
Bachelor of Science in Nursing
Our accelerated, two-year Bachelor of Science in Nursing program opens the door to a long and rewarding career in health care.
Graduate
Master of Nursing
Our Master of Nursing program prepares nurses to be professional leaders in their chosen advanced practice field.
Graduate
Post-Master Nurse Practitioner Diploma
A program designed for nurses who have completed a Master's degree, preparing them for NP roles.
Graduate
Collaborative Specializations for Master's and Doctoral Students
Providing a multidisciplinary experience that enhances student expertise in their chosen graduate degree.
Graduate
Doctor of Philosophy
Building leaders in nursing science. The PhD program prepares scholars to lead the way in innovative health care policy, practice, and research.