Bloomberg Nursing alumni do extraordinary things in the communities in which they work and live, and we take great pride in the work they do. To date, there are more than 13,000 Bloomberg Nursing alumni, all of whom have made or continue to make a positive impact in the world of nursing. Sandra Comisarow is one such alumna.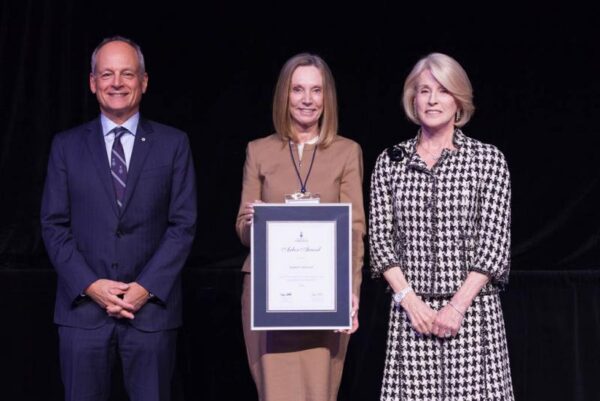 Sandra Comisarow
Retired Nurse
Hometown: Toronto
Current city: Toronto
Year of graduation:
Toronto Western Hospital, Atkinson School of Nursing – 1970 & University of Toronto, Lawrence Bloomberg Faculty of Nursing, CPHN – 1972
Interests, activities, clubs and professional organizations:
St. George's Society of Toronto, Board Member
Involved in the political process at the community and provincial level
Gardening, ballet, family, travel and all things Italian
What was the most valuable lesson — inside or outside the classroom — you learned as a student at the University of Toronto?
The importance of assessing the patient as a whole within the context of their socio-economic surroundings.
Hospitalized patients are seen primarily in the context of the health issue that brought them for acute care. It is critically important to recognize the totality of who they are. This includes family, jobs, other interests and, more importantly, stressors and support systems.
In public health, we see the totality of who the patient is and are, therefore, in a better position to help.
Greatest professional accomplishment:
Created and ran one of the first postpartum programs in Toronto with a colleague. This was at a time that there was very little postpartum care available and a tremendous need for this service.
Favourite Nursing professor:
Prof. Judith Watt Watson, my second-year instructor at the Atkinson School of Nursing, who was empathetic, insightful and a dynamic teacher.
What is/was your favourite thing about nursing?
The ability to take care of individuals in my charge. The triage and organizational skills involved. The privilege of making a difference in others' lives.
What advice do you have for current Bloomberg Nursing students?
Don't lose sight of the human side of nursing.