My research is dedicated to understanding gender and access disparities in health.
Dr. Jan Angus researches gender and disparities in access to health care. Her work focuses on the social and contextual forces that affect participation in cardiac rehabilitation and modification of health behaviours. She is also involved in an ongoing community based participatory study of access to cancer screening for women with disabilities.
Dr. Angus instructs in qualitative research methodologies. She is cross-appointed to U of T's Dalla Lana School of Public Health, and is also an adjunct scientist with the Cardiopulmonary Fitness Team at Toronto Rehabilitation Institute.
2001 – PhD, University of Toronto

1988 – MScN, University of Western Ontario, London

1978 – BScN, University of Toronto

1974 – Diploma in Nursing, Toronto Western Hospital School of Nursing
Completed PhD Students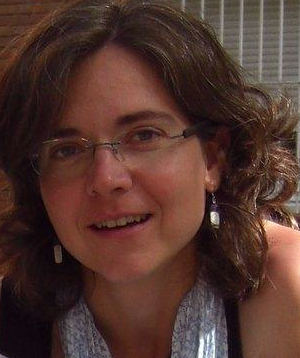 Clara Juandó Prats
Access to the Health Care System for Women with Breast Cancer
Clara Juandó Prats's study aims to describe, understand and analyze the perceived barriers and facilitators found by women with breast cancer when accessing and navigating the health care system. Screening, diagnosis and treatments are situations that might be unequal for women; for example, in terms of access or waiting times. Understanding how and why these differences occur for women with breast cancer might be key to improving their health and making the health care system more sustainable.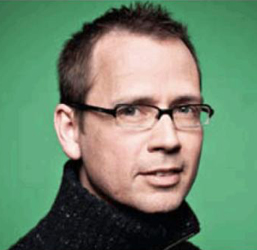 Craig Dale
Locating Critical Care Nurses in "Mouth Care": An Institutional Ethnography
Craig Dale is using a critical ethnographic approach to better understand the material practice of oral hygiene for mechanically ventilated patients. Although it is considered critical to the prevention of pneumonia in the intensive care unit (ICU), nursing work in oral hygiene is not well described or understood as a skilled practice. Fundamental to this research strategy is the study of organizational practices and accountabilities that shape how nurses experience this work.
Marnie Kramer-Kile
Diet Projects: A Study of Cardiac Rehabilitation (CR) Participants Engaged in Changing Dietary Practices
Health-related research has indicated that, on average, CR participants show weight neutrality (no change from baseline weight) on CR program completion. Marnie Kramer-Kile's doctoral research takes an interdisciplinary focus to the topic of diet change in CR settings and seeks to understand how CR participants describe the significance of food to their cardiac health as well as their personal, partnered and community relationships with food. Using a qualitative research approach methodologically guided by social theory of the body and implemented using a critical ethnographic method, she is seeking to understand how CR participants attempt to restructure their eating habits to enact dietary change and how they navigate these changes within different social contexts. While biopsychosocial phenomena in the context of health behaviour change remain complex, this study aims to unravel and explicate the varying levels of influence for CR participants attempting to change their diet to improve their cardiac health.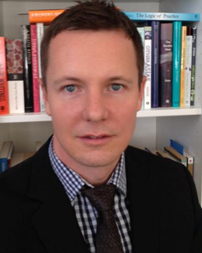 Oliver Mauthner
The Transformed Body: A Bourdieusian Examination of Living into Young Adulthood Being a Paediatric Heart Transplant Recipient
Oliver Mauthner's research explores young adults who have had a paediatric heart transplant and subsequently transitioned to an adult health care facility. His work focuses on the heuristic concept of transition and how social structure and individual agency combined shape young transplant recipients' biographies. This research project applies Pierre Bourdieu's theoretical concepts of habitus, field and capital to conceptualize and engage with empirical knowledge production. For Bourdieu, the social and cultural dispositions are mapped on the body, which in this project are captured through visual methodology to make them visible for further inspection.