My primary goal is to ensure that frontline staff nurses and nurse leaders have access to the outcomes data they need to inform clinical practice, support evidence-based practice and enable effective health system planning.
With more than 80 peer-reviewed publications to her credit, Dr. Diane Doran is an international expert on health services research, outcomes measurement, patient safety and e-health. One of the former home care nurse's areas of scholarly interest is the safety of home care clients. She is a recipient of a Ministry of Health and Long-Term Care Nursing Senior Career Research Award.
At U of T Nursing, Dr. Doran has taught numerous graduate courses. She has served as the Associate Dean of Research and International Relations, and also as Interim Dean.
Dr. Doran is the Scientific Director of the Nursing Health Services Research Unit at U of T, an Adjunct Professor at the University of Technology in Sydney, Australia, and an Adjunct Professor at Queen's University in Kingston.
1995 – PhD, University of Toronto

1985 – MHSc, McMaster University, Hamilton

1976 – Diploma in Nursing, George Brown College, Toronto

1973 – BA, Trent University, Peterborough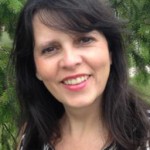 Ruth Robbio
Virtual Social Support: An E-Mentoring Intervention Pilot Study for New Nursing Graduates
The socialization of new graduate nurses into the workplace is vital to the sustainability of the nursing profession. A newly graduated nurse is often vulnerable, inexperienced and in need of ongoing support. The focus of Ruth Robbio's research is e-mentoring with new nursing graduate nurses. The purpose of the study is to develop an e-mentoring intervention to assist with new graduate nurse role transition. Findings from this study will inform nursing and health human resource policy on the integration and socialization of new graduate nurses into the health care system locally and globally.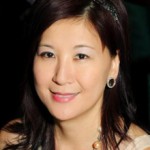 Winnie Sun
A Mixed-Methods Study: Examining the Relationship between Therapeutic Self-Care and Adverse Events for Home Care Clients in Ontario
Winnie Sun's research study will use a mixed-methods study approach to investigate the relationship between therapeutic self-care and adverse outcomes, and to gain an understanding of the role of self-care in supporting home care safety in relation to chronic disease management.