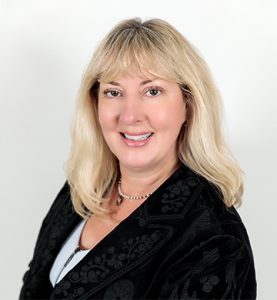 Michelle Acorn has always believed that nurses have an untapped capacity to lead as strategic visionaries. As the newly appointed chief nurse of the International Council of Nurses (ICN), Acorn will now get to help make that belief a reality.
Founded in 1899, the International Council of Nurses is a global federation comprised of over 130 national nursing associations representing over 20 million nurses world-wide. Its aim is to advance nursing knowledge, health policy and the role of nurses through its connection with international agencies including the World Health Organization, World Bank, and International Labour Organization.
"Nurses are equipped to be architects in improving health system service delivery and act as system navigators from the bedside to the boardroom and with bureaucrats," says Acorn, an alumnus and adjunct faculty member of the Lawrence Bloomberg Faculty of Nursing. "In this time of working towards recovery and rebuilding during and after the pandemic, strengthening the impact and the contribution of nurses globally, is essential."
Throughout her career as an advanced practice nurse Acorn has successfully shown how nurses can lead impactful change. In 2018 as the Provincial Chief Nursing Officer, Acorn was instrumental in establishing a new Nurse Practitioner (NP) led model of primary care within the corrections system, while she has also acted as a global nursing consultant and worked as a Canadian delegate for the National Principal Nursing Advisors Task Force.
Writer Rebecca Biason, spoke with Acorn to find out more about her thoughts on strategic nursing leadership, her demonstrable career so far, and how she aims to impact nursing practice around the world as the ICN Chief Nurse.
How can nurses play a strategic role in building resilience and leadership in health care globally?
Nurses can and should leverage their expertise as trusted professional and collective voices in health care. They need to be deliberately and purposefully included in dialogue, decision making and data monitoring. As of June 2021, the 74th World Health Assembly adopted the Strategic Directions for Nursing and Midwifery (SDNM) 2021-2025. This is the first time the nursing & midwifery strategy has been adopted from the floor focusing on education, jobs, leadership and service delivery. The SDNM also aims for countries to fully enable the contributions of nurses towards common goals such as access to primary health care and managing recovery from the COVID-19 pandemic. Its four focused policy areas also show a clear global strategic alignment with an emphasis on educating enough nurses to meet population health needs, creating jobs, managing migration, and recruiting and retaining nurses. It also aims to strengthen nursing leadership throughout health and academic systems by ensuring nurses are supported, respected, protected, motivated and equipped to safely and optimally contribute to their practice.
What are some important attributes for nurse leaders to keep in mind?
Acting as a champion and role model for change is probably top of the list. This might include leveraging the positional authority of the chief nursing executive and marrying that positional authority with knowledge to influence and convince others, but it can also involve a specific skill set that allows a leader to be able to see a strategic vision through towards completion.
Being a transformational leader is also about achieving balance. That includes being an authentic, inspirational, trusted, courageous, and flexible person as well as someone who recognizes and enables the spread of empowered teams, patient and community partners.
Can you describe some of your achievements and proudest moments as a leader?
Since joining the Ministry of Health as the Provincial Chief Nursing Officer in 2018, I have felt proudest of the nurses across the province and Canada who I believe, have made the greatest contributions to health across all sectors, before, during and as we recover from the pandemic.
While I was leading the Office of the Provincial Chief Nursing Officer, I also achieved some great successes for improving quality patient care by leveraging the role of advanced practice nurses. This includes the collaborative work with the Ministry of the Solicitor General to establish a new model of Nurse Practitioner led primary care in the corrections system, and the design and implementation of an initiative in tandem with the Chief Medical Officer of Health and Public Health divisions, that created positions for 625 new public health nurses in schools.
Receiving the GEM Award for Workplace Violence Prevention Partnerships, was another highlight for me, and spoke to my work with the Ministry of Labour, Training and Skills Development on workplace violence prevention in healthcare. Many of these accomplishments were a result of choosing to be a solutions-oriented member of the Ministry of Health team where we were able to advance and champion nursing specific issues facing Ontario's health system.
What drives you to continue your work in advancing the role of nurses?
I have an unquenchable thirst to learn, challenge the status quo, drive positive disruptive innovation and shape nursing contributions to support worldwide population health. As a result, I'm always trying to enable nurses to work to their highest scope of practice as clinicians, leaders, educators, and quality improvers by reducing unnecessary barriers including unconscious biases.
For awhile now, my personal mantra has been to focus on lifelong continuing education to maximize nursing contributions and to bolster a sense of value and self-actualization through professional reward. This type of continued learning has helped to increase my confidence and competence in all the advance practice nursing domains, where I can influence meaningful impact locally regionally, provincially, nationally and now globally.
I also cherish staying connected and engaged to the Bloomberg Nursing community, as a volunteer, preceptor, teacher and mentor where I can engage future nursing leaders and help them see the benefits implementing and adopting models of care that improve our capacity as nurses to lead and deliver care.
Right now, fully enabling, empowering, integrating and sustaining nurses centrally across all health care sectors, is and continues to be my passion.