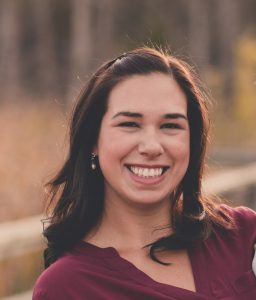 Throughout her years in school, Heather Burnside doesn't recall ever being taught by or seeing an Indigenous teacher or professor, and that stuck with her. Now, as a PhD candidate at the Lawrence Bloomberg Faculty of Nursing, Burnside says that part of her decision to pursue doctoral studies was sparked by a desire to change that lack of representation.
"Sometimes, it helps to see people that look like you. There are a lot of Indigenous youth with so much potential, and I want them to see what is possible, especially if they are considering a career in healthcare," says Burnside.
A member of the Saugeen First Nation, Burnside has worked as a nurse in remote and rural communities and has seen the impact of diabetes on Indigenous people first-hand, in her work, and within her own immediate family. To improve health outcomes for these communities, Burnside's doctoral research, under the supervision of Associate Professor Monica Parry, seeks to examine the impact of type 2 diabetes on Indigenous men, women, and two-spirit people.
Complications from diabetes can be life altering. Some may experience blindness, or require amputation of their limbs, while others are at increased risk of cardiovascular disease and stroke. For many Indigenous people, being diagnosed with type 2 diabetes comes with a greater severity of complications, and as Burnside points out, preventing these severe outcomes is not simply about interventions for diet and exercise.
"For Indigenous people, we need to consider the impact of colonialism on their health," says Burnside. "Prior to colonization diabetes was not an issue for Indigenous people, they lived off the land, consumed moose and deer meat, ate fruits and vegetables and were connected to their culture. After colonization there was an introduction of processed foods into their diet."
Of equal importance Burnside contends, is the impact of residential schools. Research has shown that the abuse, malnutrition, and loss of culture suffered by children who attended these institutions, has led to an increase led to an increase in chronic diseases including diabetes.
Burnside also wanted to ensure that she included the two-spirit population in her study. Some Indigenous people use the term two-spirit to describe their sexual, gender or spiritual identity, and historically this population has been overlooked in terms of research practice.
"Again, prior to colonization, two-spirit people were not seen as outcasts in the same way they are seen in society today. I wanted to acknowledge and honour those people as well, to include them in this community-focused research," says Burnside.
A significant component of Burnside's research will involve community engagement. Historically, research on Indigenous communities has included what Burnside describes as "helicopter research," where non-indigenous researchers have gone into communities, taken information and data, without considering the priorities or needs of the population.
For her own research, Burnside will be working closely with the Southwest Ontario Aboriginal Health Access Centre, developing a community advisory committee, and ensuring that the project aligns with the needs of the community and is meaningful for them.
"This is really a collaborative approach with the community and the partner organization. I consider myself more of a facilitator in this research because these community members and this organization are the ones with the expertise and lived experience," says Burnside.
Asked if there were any experiences from her career as a nurse that she draws upon as part of her current work, Burnside had this to say, "the resiliency of Indigenous people is a testament to their strength. There has been so much oppression and so many socio-historical policies that have negatively impacted them, but they are strong, still here, still fighting for equality in Canada."