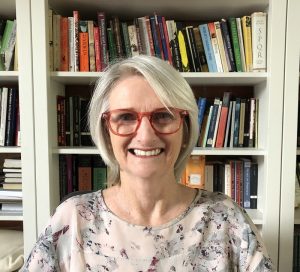 Professor Sioban Nelson of the Lawrence Bloomberg Faculty of Nursing has been appointed President of the Canadian Academy of Health Sciences (CAHS), marking the first time a nurse has been appointed into this role. CAHS is Canada's preeminent scientific and scholarly society, and is well-known for it's ability to leverage the expertise of leading Canadian health scientists.
This prestigious honour recognizes Nelson's successful career as an academic leader and her commitment to using science-based decision making to improve the health of all Canadians. A former Dean of the Faculty of Nursing and Vice-Provost at the University of Toronto, Nelson is proud to be the first nurse elected to the presidency of the CAHS.
"The pandemic has heightened the importance of scholarly and scientific societies," says Nelson. "We are living in a moment where there is increasing public distrust in science, and we have an opportunity to shift that by using our collective expertise and scientific evidence, to foster trust and support for policy-makers and governments in their decisions."
Nelson has always found herself interested in the opportunities to create a vision and work with others.
"Being a leader is something I find very rewarding. I'm drawn to tackling issues and finding solutions. That's probably my nursing background!" says Nelson.
One of the key priorities that Nelson is eager to advance under her term as president, is the CAHS' commitment to advancing equity, diversity, inclusion, and anti-racism within the Academy through a new task force.
In addition, Nelson alongside her fellow CAHS members, many of whom are affiliated with the University of Toronto, are engaged in initiatives that seek to address a range of health challenges facing Canadians today, including the lasting impact of the COVID19 pandemic.
"The health care system is facing historical pressure. It is integral that CAHS uses it voice and wealth of knowledge to ensure that we can continue to support the health of Canadians and provide actionable recommendations for government decision-makers," says Nelson.
As president, Nelson sees the immense potential in the collaborative and multi-disciplinary foundation of the CAHS, as well as the enriching discussions that are reflective of the various components of health care, with the multiple health disciplines all providing their expertise to make a positive impact on the health concerns of Canadians.
"We have a lot of work ahead of us," says Nelson, "but we also have a great opportunity to leverage the expertise of Canadian health scientists, pave the way for the next generation of leaders, and continue to contribute to improving the health of Canadians."