One of Shahnaz Kamali's long-term career goals is to promote the delivery of evidence-based, culturally informed, and equitable care supporting the health of global communities. As a Master of Nursing student in the Nurse Practitioner (NP) program with an emphasis on primary care, global health, and women's health, Kamali has already been actively laying the groundwork for her future career path.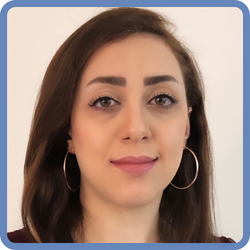 Kamali's list of volunteer contributions at the Lawrence Bloomberg Faculty of Nursing is extensive. She has been a student rep on the Graduate Nurses Student Society (GNSS), a U of T student rep for the Nurse Practitioner Association of Ontario (NPAO), a co-chair of the GNSS NP Curriculum Committee, and has sat as a graduate student member of the Faculty's Academic Appeals Board and Award Committee.
Her work at the academic level, and as a mentor to fellow students and facilitator of study hubs, has earned her a well-deserved U of T Student Leadership Award.
"I am passionate about being able to advocate for change, and have a positive impact on student experiences," says Kamali when asked why she chooses to volunteer her already limited time.
The U of T Student Leadership Awards are given out each year by the University of Toronto Alumni Association, recognizing outstanding leadership, commitment, and volunteer service to the university community.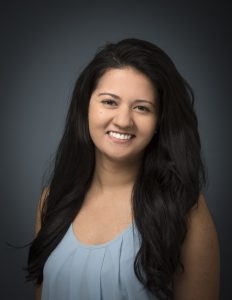 Ashley Ahuja, is also a Master of Nursing student in the Nurse Practitioner program, and recipient of the U of T Student Leadership Award. Throughout her time in the program, she has worked as a registered nurse including during the earlier stages of the pandemic. The fact that both she and Kamali have made time to volunteer and support their peers, is a strong indication of their commitment to the student community at Bloomberg Nursing.
"Enhancing the student experience in what has been a predominantly online environment over the past two years, was a driving force behind my ability to get involved," says Ahuja. "I recognized there was a need to create a sense of community in our students going through an online program and a global pandemic."
As President of the GNSS, Ahuja has been instrumental in helping to create that sense of connection among the graduate nursing students and has continued to advocate for student wellbeing. Together with her peers she was successful in meeting a $50,000 fundraising goal to establish the GNSS Black and Indigenous Student Award. In addition to her role as President, Ahuja has volunteered as a mentor to other NP students, provided critical support to the Faculty's online Career Fair and contributed as a speaker for alumni events. Both she and Kamali have helped to advocate for students on various councils and committees at Bloomberg Nursing, including Faculty Council, the Academic Board and Curriculum committees.
One of Ahuja's proudest achievements has been her role as co-chair of the Faculty's new Equity, Diversity, Inclusion & Indigenous Reconciliation Committee (EDI&IR). She says that after speaking with her fellow students she realized that equity, diversity and inclusion, was an ongoing issue that needed to be addressed. The EDI&IR committee has recently developed its strategic priorities for the year including a greater emphasis on faculty and staff recruitment and changes to student recruitment, in an effort to work towards creating a more inclusive environment at the Faculty.
"Being able to bring forward and advocate for EDI&IR initiatives has been very important to me, and it gives me a sense of pride, knowing I was able to make a positive impact on the graduate student community," says Ahuja.
Kamali agrees. "Having been able to support any on-campus efforts and initiatives to address equity, diversity and inclusion concerns for individual students and for the nursing program at large, has been so impactful on my own student experiences," she says.
For Kamali, giving back to U of T as a volunteer has reinforced for her, a sense of belonging to the wider U of T community and has allowed her to flourish as a leader.
For Ahuja, her various roles have allowed her to create a strong leadership legacy to leave behind for future students and has helped her build a life-long connection to the Bloomberg Nursing faculty, where she hopes to return as a mentor, as a speaker, and continued support for nursing students.
Asked whether these volunteer experiences have helped to shape or alter their future career trajectories, both believe that their leadership skills have been sharpened, which will be essential to their roles as nurse practitioners and health care leaders in society.
"I would say my experiences as a student volunteer, have cemented my initial career goals, of driving policy and practice changes as a nurse practitioner," says Ahuja. "Overall, my time in the program has provided me with not only a graduate education, but also the skills to be a stronger leader in the nursing world."