Fundraising during a pandemic has its own unique challenges. Add to that the stress of working on the front-line during wave after wave of COVID-19 infections, and you have a daunting task at hand. Yet despite these uphill battles, members of the Lawrence Bloomberg Faculty of Nursing's Graduate Nurses' Student Society (GNSS) successfully raised $50,000 to create an endowed award in support of Black and Indigenous graduate nursing students.
The GNSS Black and Indigenous Award will provide financial support to students entering the Master of Nursing program who have been deeply affected by systemic racism, prejudice, injustice, and inequity. The award aims to cultivate Black and Indigenous nursing leaders who will make an impact on the health care system and the future of nursing leadership.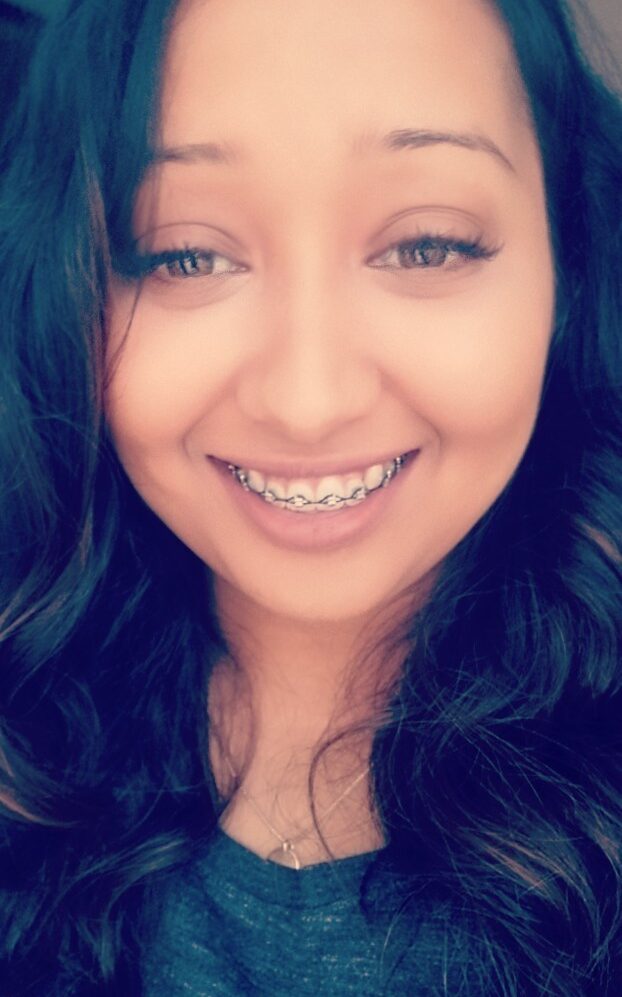 "There are not enough Black and Indigenous leaders in nursing, and we need them," says Thirisangi Thiruparanathan, a Master of Nursing student and the 2021-2022 Equity, Diversity and Inclusion lead for the GNSS. "This was really a team effort, and it is because we worked together, that we were able to make this award possible."
In June 2020, the GNSS published an Anti-Racism Commitment statement to confront the ongoing racial injustices and profound consequences Black and Indigenous communities continue to shoulder. This effort was led by the GNSS Executive Committee of 2020-2021: Meagan Noble, Emma Bingham, Justin Struss, Chantal Campbell, Nicole Meleca, and Navisha Weerasinghe. The Anti-Racism Commitment statement included tangible calls to action to hold the GNSS, faculty, and nursing leadership accountable in addressing systemic racism within the nursing community, and this included the creation of an award supporting Black and Indigenous nursing students.
"Out of our calls to action, came the GNSS award, and though it was ambitious to raise $50,000, we knew it was necessary to ensure the award was sustainable," says Noble, a Master of Nursing alumnus and former GNSS President. "It was daunting at first to consider raising that amount of money, acknowledging we were going to be asking people to donate during a vulnerable time in the middle of a pandemic. However, we focused on providing platforms for Black and Indigenous nursing students and leaders to have voice and bring awareness to the pervasiveness of systemic racism within nursing. We wanted donors to resonate with their stories and understand how important their contributions would be."
Within the first six months of fundraising, the GNSS 2020-2021 members were able to raise $43,000 in conjunction with external stakeholders, providing a solid foundation to make their vision a reality.
Laura Clark, Bloomberg Nursing's Director of Advancement was also instrumental in helping the students with their outreach, and Noble says, so too were many faculty members of Bloomberg Nursing alongside various nursing organizations who assisted with the facilitation of connections to further aid fundraising efforts.
Using social media channels like Facebook and Instagram, GNSS members volunteered their time to spread the word about their fundraising for the award receiving support from the Nursing Undergraduate Society and from their own personal social networks as well. They became adept at finding ways to leverage online events to promote their efforts, such as during the inaugural Black Futures Month celebration, and by reaching out to previous alumni to showcase their work in the hopes that it would be shared even further in the nursing and health care communities.
"The pandemic limited us in terms of our fundraising options," says Thiruparanathan, "we could not rely on previous events like movie nights, or raffles, or bake sales, and with all of our classes online, the opportunity to connect and brainstorm in person was missing. Many of us were also exhausted, managing our own nursing workload and the shifting nature of COVID-19."
Thiruparanathan says that relying on the power of social networks and being relentless in keeping their own cohort of graduate students engaged, helped keep the fundraising momentum going. By the summer of 2021 they had raised just over $47,000 and were in the home stretch of reaching their goal.
"We were so close, we were advocating as much as possible in the last half of 2021, because we really wanted students coming into the program in 2022, to be able to take advantage of this award," says Thiruparanathan.
In the final few days before classes could end, the GNSS received the welcome news that an anonymous donor had provided the remaining funds to establish the endowed award.
"We were so excited," recalls Ashley Ahuja, the current GNSS President and co-Chair of the Bloomberg Nursing Equity, Diversity, Inclusion, and Indigenous Reconciliation Committee. "We were so proud to see the culmination of our efforts and our commitment to social justice become a reality."
As the students pointed out again and again, their collective goal in establishing this award, is to see an increase in diversity and representation among their Black and Indigenous peers within leadership positions, and to bring about a much-needed change within the nursing profession.
"It is incredible to us how willing donors are to support students and nurses like ourselves and create opportunities for them to excel," says Thiruparanathan. "I want to thank everyone involved; you were vital to making this award not only a reality but also a success."