For years Siemens Healthineers have been innovation experts in health technology, developing new ways to support the future of health care delivery. On November 30, 2022, Siemens Healthineers generously donated their epoc Blood Gas Analysis System to the Lawrence Bloomberg Faculty of Nursing's Simulation Lab. This portable device which measures blood samples from patients at the bedside and provides remote, instant results, will be used as part of Bloomberg Nursing's simulation curriculum for undergraduate and graduate students.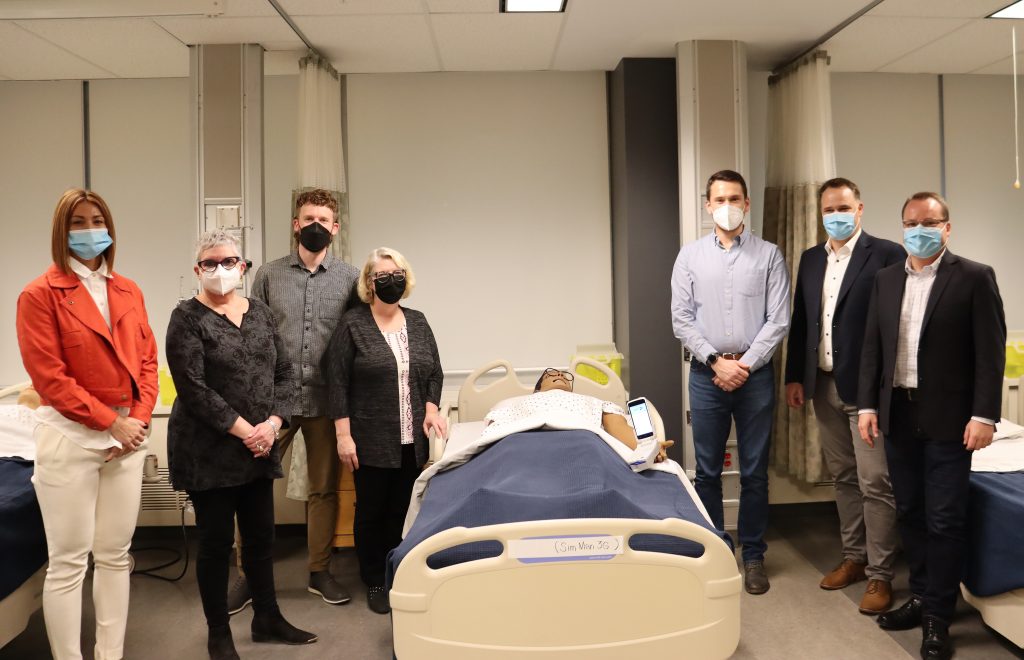 "The Siemens Healthineers epoc Blood Analysis System provides our students with a chance to learn about the ways in which technology is enhancing our ability as nurses to care for patients outside of acute care settings," says Erica Cambly, Assistant Professor Teaching Stream who oversees much of Bloomberg Nursing's simulation learning. "As the health care system and the needs of our population shifts in the coming years, simulation learning will need to adapt to focus on new technologies that can assist nurses in their practice."
As part of the accelerated Bachelor of Science in Nursing (BScN) and Master of Nursing (MN) programs, students are required to complete a certain number of hours of simulation learning. Cambly sees the epoc device as an important addition to the Faculty's continued focus on community health nursing, providing students with scenarios in which they must provide care outside of the hospital.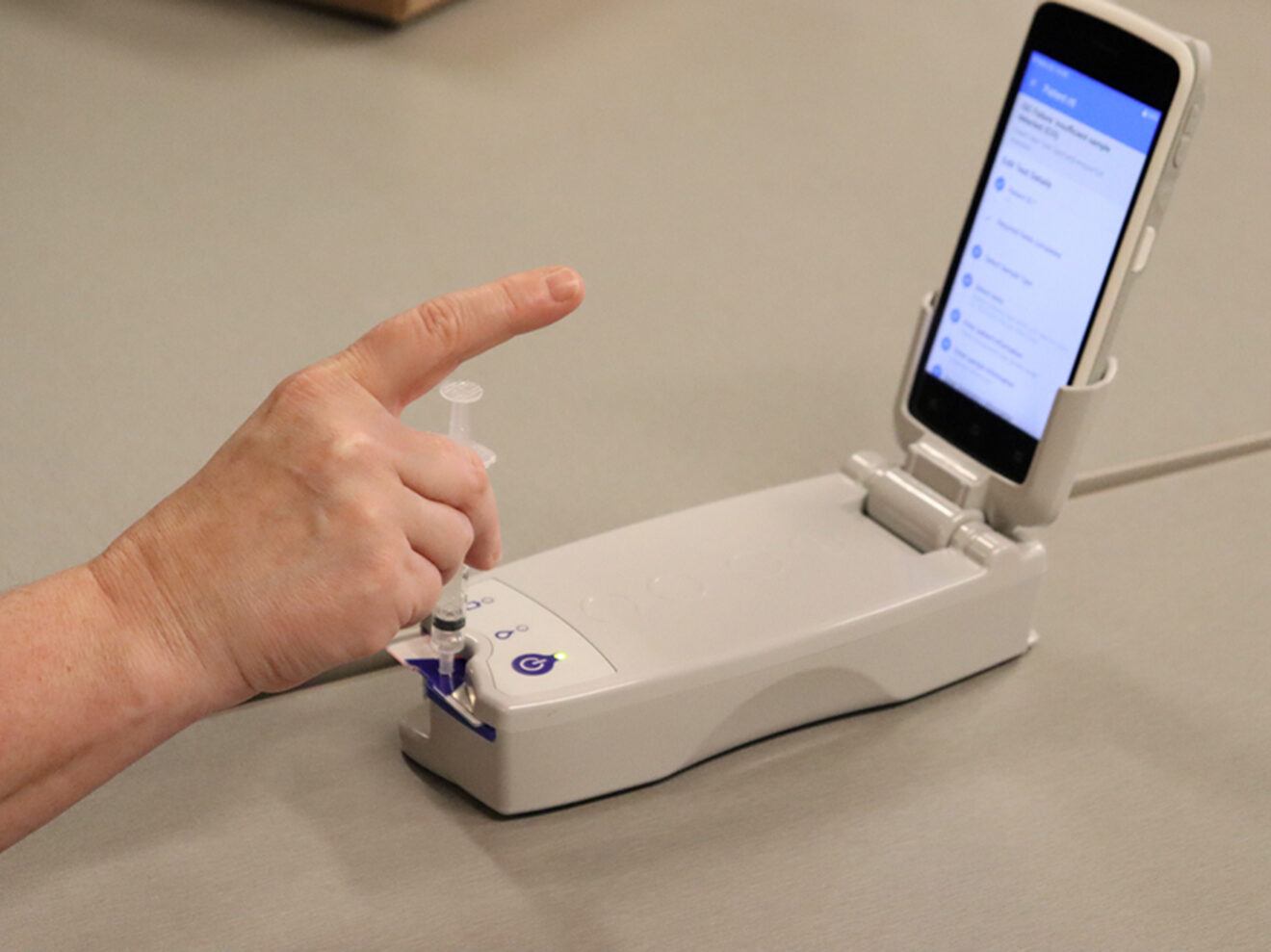 Bloomberg Nursing's recently updated Simulation Lab provides a renewed focus on community health nursing which can include registered nurses and nurse practitioners providing care in rural communities, in people's homes, or in mobile clinics. Being able to understand how technology can enhance nursing practice and becoming comfortable with a variety of devices is something Cambly says is also important for nursing students to experience in a learning environment.
"The Lawrence Bloomberg Faculty of Nursing at the University of Toronto is a leader in nursing education and rigorously prepares graduates to be ready for the future of nursing," says Professor Linda Johnston, Dean of the Faculty of Nursing. "Siemens Healthineers' gift of the epoc Blood Analysis System is a unique addition to our simulation learning experience that will support our commitment to advancing community health nursing and the possibilities of improving remote and at home care."
Mathias Ganzmann, Site Head of the POC Ottawa for Siemens Healthineers, and who visited the Bloomberg Nursing Simulation Lab for a tour of the space, describes the role of nurses and student nurses as invaluable to our health care system. "It is for this reason that we felt strongly compelled to help support one of the top School's of Nursing in Canada at the University of Toronto. We hope this epoc Blood Gas Analysis System donation assists in furthering the education of nurses at Bloomberg Nursing with state-of-the-art equipment," says Ganzmann.
Learn more about Bloomberg Nursing's Simulation Lab at the University of Toronto.