President of the International Council of Nurses (ICN), accomplished nurse leader and advocate, Dr. Judith Shamian, RN, PhD, LLD (hon), SDci(hon), FFAN, spent Tuesday, October 29, 2013 at the Lawrence Bloomberg Faculty of Nursing.  Sharing her expertise and insight with students and faculty throughout the day Dr. Shamian left a lasting impression on everyone she met.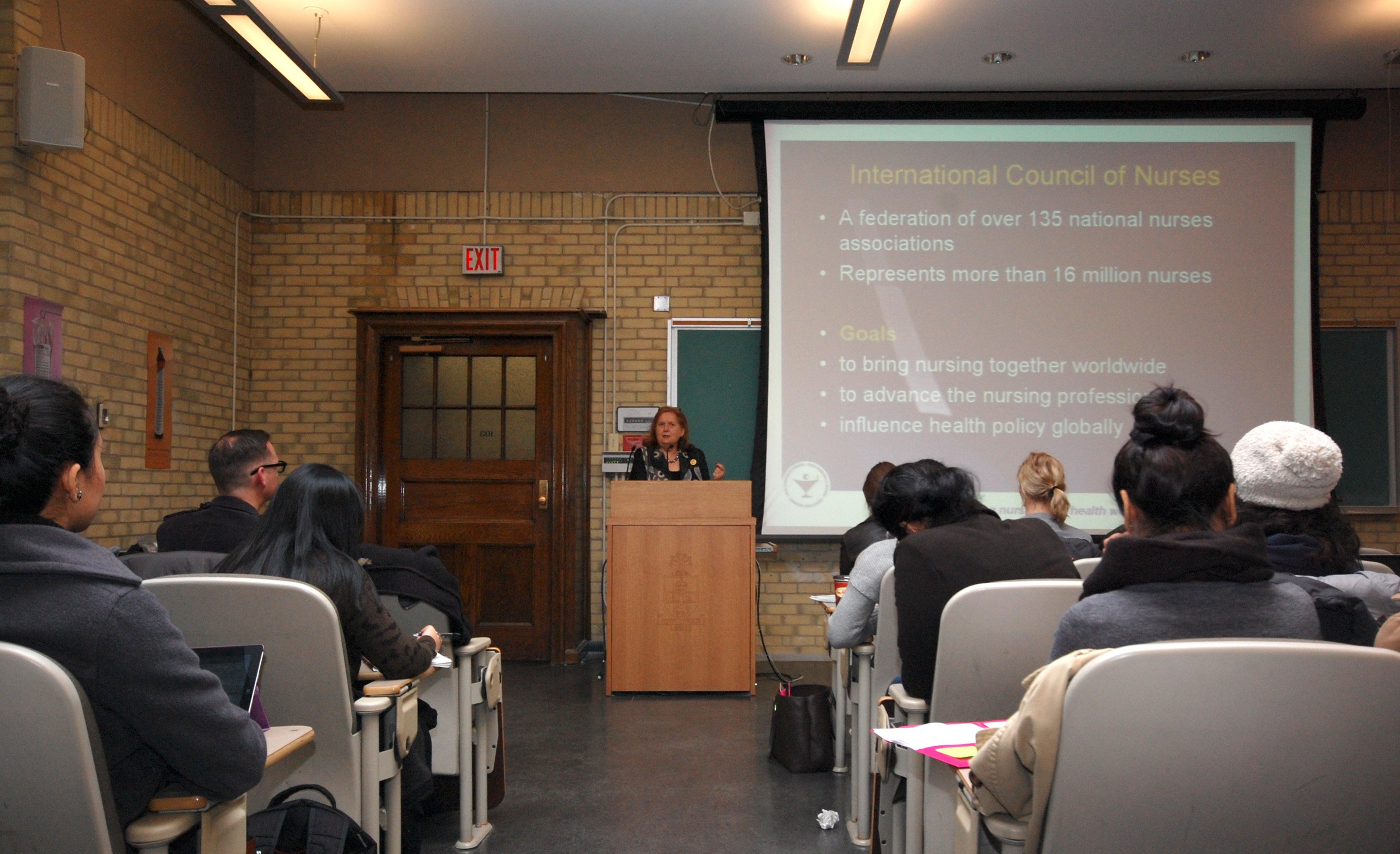 (Dr. Judith Shamian speaks to students in NUR420)
Speaking to a packed classroom for the undergraduate lecture NUR420:  Advanced Nursing Theory, Dr. Shamian's unparalleled achievements in the fields of nursing academia, administration, policy and clinical settings provided great inspiration to the students.  From there she met with Bloomberg Nursing PhD students and supervisor faculty.  Impressed by diverse group of doctoral students from around the globe, Dr. Shamian discussed the importance of international networking and maintaining strong ties in the nursing research community.  Her day concluded with an open session for any Bloomberg Nursing students and faculty to have an informal chat.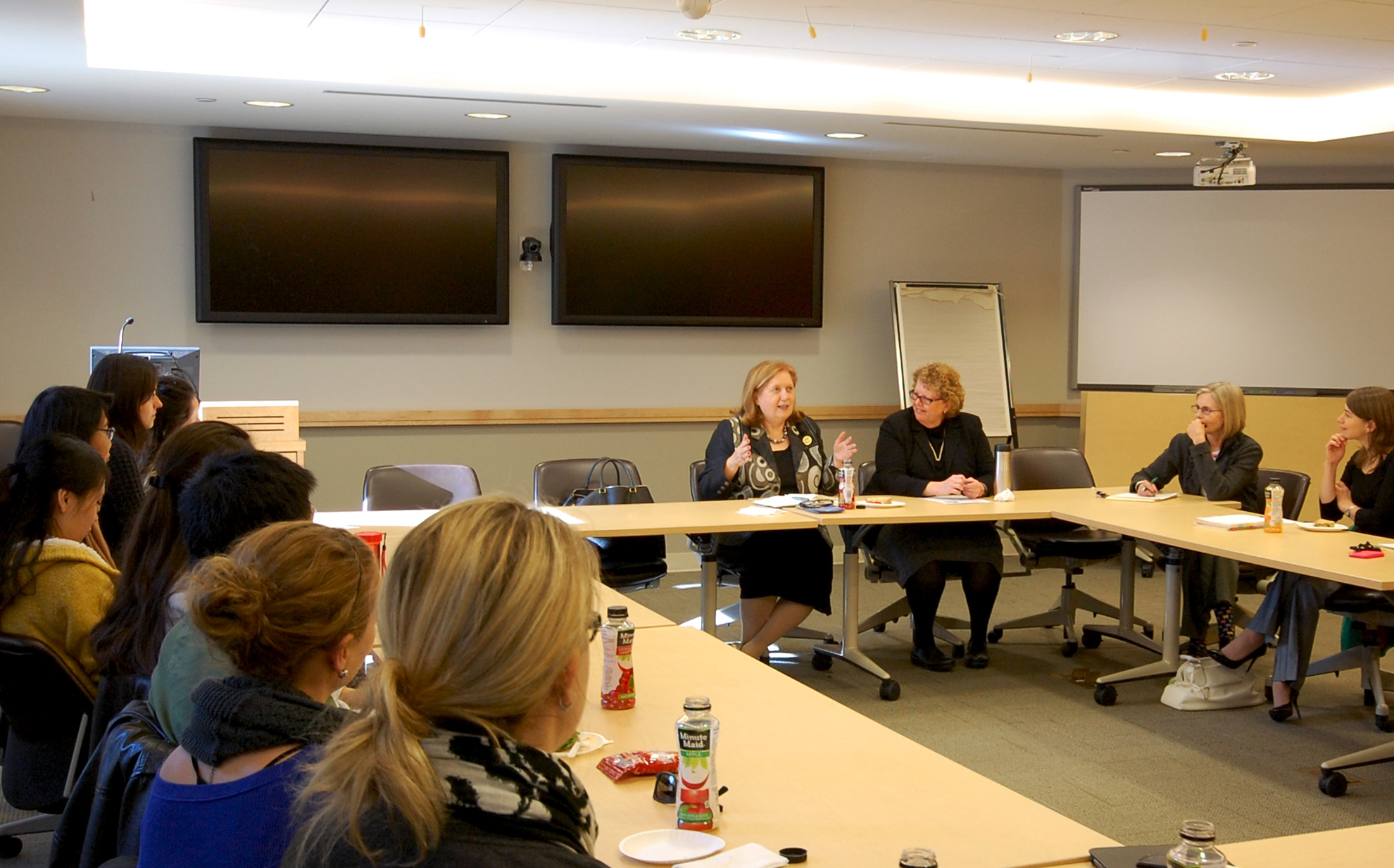 ((Dr. Shamian speaks with PhD students over lunch.)
Thank you to Dr. Shamian for her time and for sharing her wisdom with the next generation of nurse leaders.