The Lawrence S. Bloomberg Faculty of Nursing has received a generous gift from Audrey's Place Foundation, a charitable organization led by the Tepper Family of Toronto, that will fund full tuition costs for up to ten nursing students with a goal of increasing the number of scholarships provided over the next five years.
Addie Tepper, Chair of Audrey's Place Foundation, says the gift is reflective of her mother Audrey's life motto, to pay it forward, and the Foundation's mission to help nursing students succeed.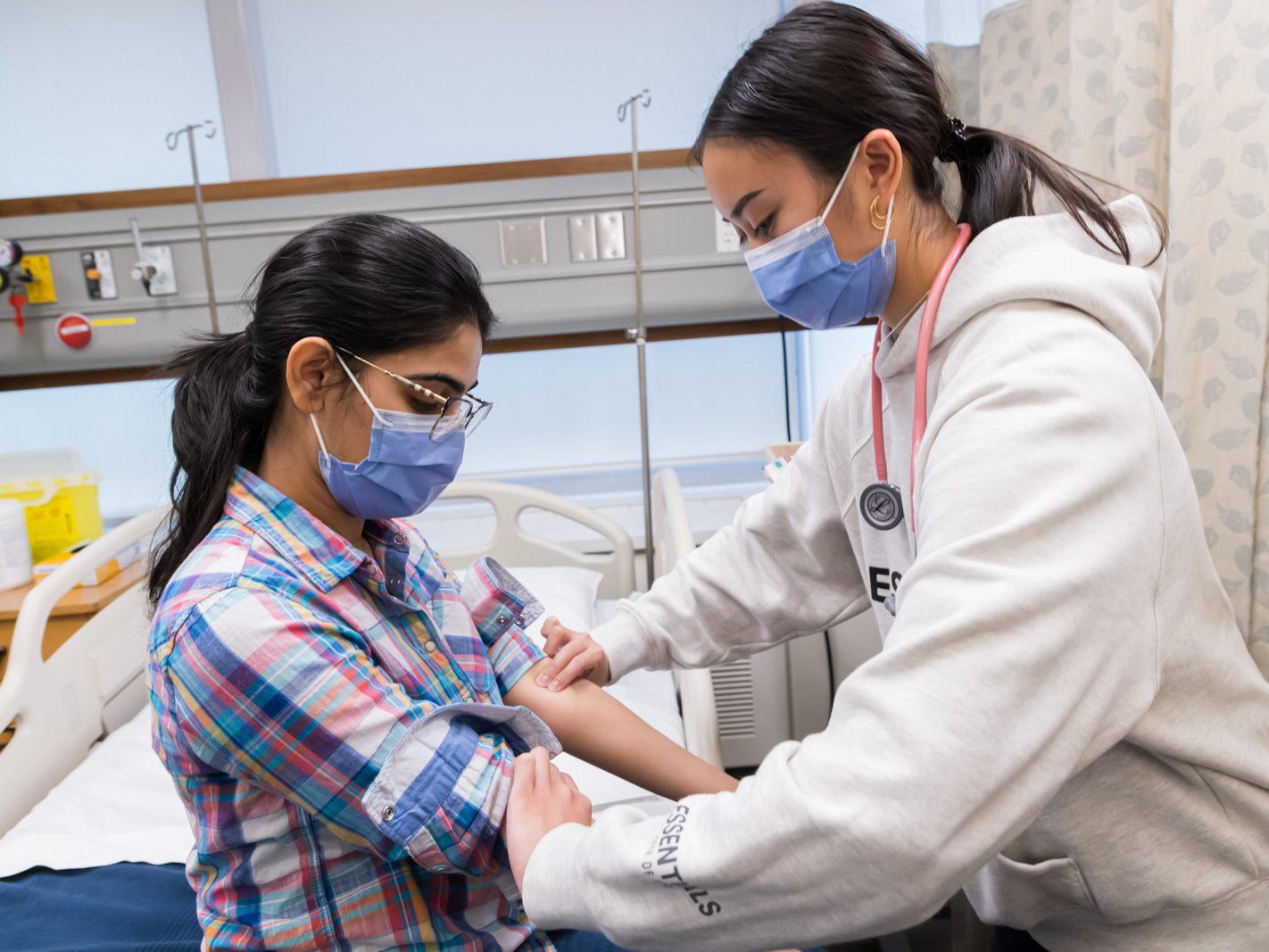 "My mom went back to study nursing while raising two kids, and so she knows what it is like to have to juggle career, family, and schooling," says Tepper. "She has always said that nursing is a noble profession, and there was no other profession she would rather support than the one that she is most passionate about."
This year the scholarships have been given to five undergraduate and five graduate students, as well as one doctoral student providing full tuition coverage. Tepper adds that with the current challenges in nursing, and issues with sustaining staff across the health care system, the Foundation knew they need to invest further in nursing education that will ultimately support the health of society at large.
"I've had a number of illnesses as a child and the care I received from nurses was phenomenal. It is also my view that nurses should be elevated and supported in the incredible work they do in our health care system," says Tepper.
Connecting with the scholarship recipients and hearing about their journey into nursing, is another reason Tepper says giving back to Bloomberg Nursing at the University of Toronto means so much to her and her family.
"The generosity of the Tepper family through the gift from Audrey's Place Foundation has already greatly impacted the lives of our students at Bloomberg Nursing allowing them to focus on academic excellence and establish themselves in their nursing career," says Dean Linda Johnston. "They are helping to shape the future of nursing."
Investing in philanthropy is something Tepper recalls learning early in her childhood, when her mother would collect winter clothing for the unhoused and help put together and deliver care packages for them. In addition to supporting healthcare, Audrey's Place Foundation also currently provides charitable aid dealing with food shortages due to the rising costs of living and feeding the under housed. They have also proudly contributed to a number of hospitals in recent years, including Southlake Regional Hospital's Cancer Centre.
"My mom is a big believer paying it forward, giving anonymously or without reward, it is just who she is, and this foundation and our continued efforts are part of her legacy," says Tepper. "We look forward to this partnership with the University of Toronto and the Lawrence Bloomberg Faculty of Nursing for years to come."