To address the urgent need for innovation in the long-term care home (LTCH) sector, Assistant Professor Charlene Chu (Principal Investigator), and Associate Professor Lisa Cranley (co-Principal Investigator) from the University of Toronto's Lawrence Bloomberg Faculty of Nursing, are launching a multi-phase, transatlantic project with funding from the New Frontiers Research Fund (NFRF), a federal grant supporting priorities outlined in the UN Research Roadmap for COVID-19 Recovery.
Chu and Cranley, and fellow researchers from The University of San Paulo in Brazil, University of Basel in Switzerland and the University of Maryland in the United States, aim to create a conceptual framework and tool that will reimagine how new policies, innovations, and ideas in long-term care are implemented, by finding ways to ensure meaningful engagement with older adults, their families and long-term care staff. The goal is to improve not only care outcomes, but also social outcomes, and quality of life for all involved.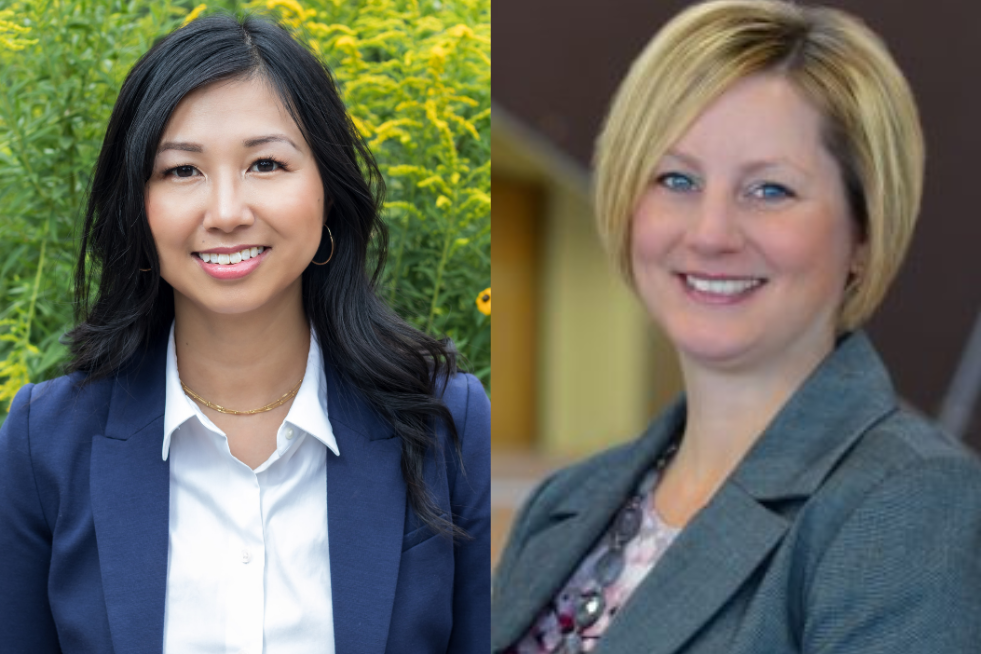 "Our goal is to empower people," says Chu. "We want to ensure that the voices of older adults are heard from the very beginning when it comes to introducing innovative solutions in long-term care, as they are often not included in the process."
The pandemic has exacerbated the shortcomings of the LTCH sector highlighting systemic inequalities that have resulted in poor quality of care and extremely high mortality rates. In Canada, it is estimated up to 81 per cent of reported pandemic deaths occurred in long-term care, while in the U.S., Brazil, and Switzerland, one-third of all COVID-19 deaths occurred in LTC. Previous research from Chu has also pointed to the detrimental impact of rapidly implemented pandemic policies on LTCH residents including those with cognitive impairment or physical disabilities, as well as their caregivers which included strict visitor bans, and isolation protocols.
In addition to the residents Cranley also points to the impact of such swift policy implementation on LTCH staff many of whom are racialized women.
"We know that sometimes changes need to be made rapidly and efficiently in order to ensure safety, but our position is that because these changes or innovations can have significant ramifications for the marginalized voices in long-term care including staff like PSW's, it is necessary to hear from and include them in the decision-making process, especially in times of crisis," says Cranley.
Phase one of the study will include a situational analysis of long-term care in each of the four countries looking specifically at how innovations have been implemented in long-term care during COVID-19 and who is involved in the decision-making process. Phases two and three will feature the co-creation of the conceptual framework informed by an international e-Delphi survey and consultations with the advisory group that will be made up of older adults, staff and caregivers, and the creation of a tool that will be piloted in LTCHs internationally.
A key question that Chu and Cranley and colleagues are also hoping to answer through this project is what exactly meaningful involvement of older adults in decision-making and innovation in LTC looks like.
"Our aim is to create a guidance document from this study that showcases feasible ways in which long-term care homes and decision-makers can genuinely involve older adults and caregivers during a crisis. We do not want their engagement to be superficial," emphasizes Chu.
Cranley adds that she sees this project as an initial building block for a strong line of inquiry in the area of inclusive long-term care and sees the potential to target additional countries in the future as they plan a broader rollout of their pilot framework based on their study's findings.
"This is such an important first step in building sustainable improvements in long-term care that is also culturally relevant and scalable," says Cranley.