Charlene Chu, an assistant professor at the Lawrence Bloomberg Faculty of Nursing has received the prestigious Connaught Innovation Award from the University of Toronto which will support the development of a novel digital physiotherapy diagnostic tool called Nightingale.ai.
Named after Florence Nightingale, a pioneer of modern nursing practice, this revolutionary online tool uses vision-based artificial intelligence to detect and calculate a patients range of motion as well as the angles between their joints. This feature allows physiotherapists to assess how a patient might be healing following orthopedic surgery for hips or joints, while the patient is able to remain in the comfort of their own home.
"The goal of Nightingale.ai is to make physiotherapy accessible," says Chu, "especially for older adults. Right now, physiotherapy continues to be cost-prohibitive for many people and close to 90 per cent of physiotherapists are located in large urban centers. That is a huge issue with regards to equity and access for not only older adults but individuals of all ages."
Leah Cowen, U of T's vice-president, research and innovation, and strategic initiatives, praised Chu for her innovative work.
"Professor Chu's work is cutting-edge," says Cowen. "With Nightingale.ai, her team will apply data-driven research to increase patient access to rehabilitation, mobilize post-surgery care, and ultimately improve health system efficiency."
Read more about Chu's recognition on U of T Celebrates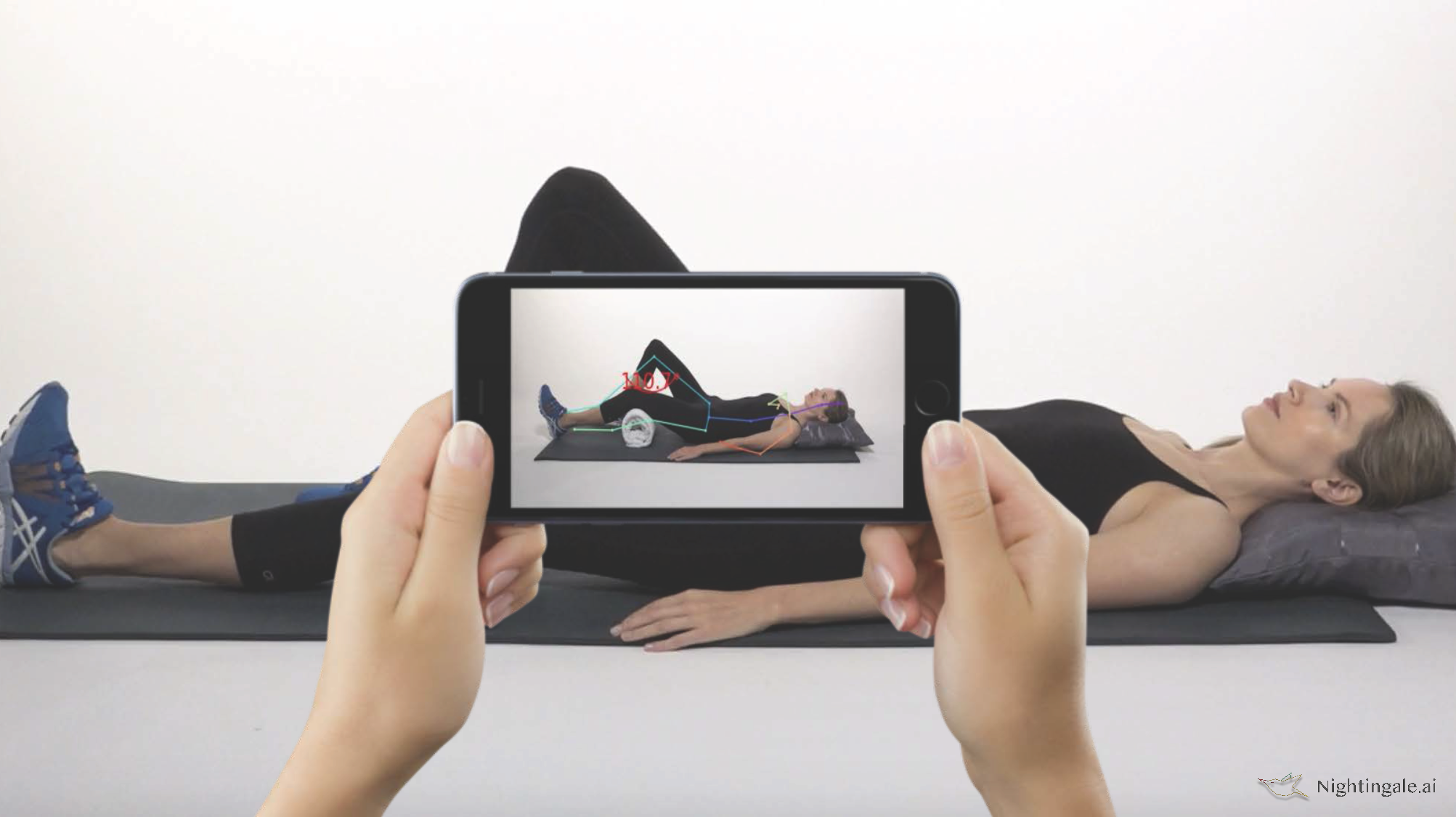 Chu, who is the first nurse to receive this award, is well-known for her work examining the innovative ways in which technology can improve the lives of older adults. The funding from the Connaught Innovation Award will help Chu and her team further refine the computer-based algorithms being used for Nightingale.ai so that the tool offers a higher level of accuracy including correctly detecting anatomical points on a patient's body, which in turn will make it possible for Nightingale.ai to be clinically validated for physiotherapy.
A key benefit of Nightingale.ai for physiotherapists will be their enhanced ability to conduct virtual assessments. As of now, physiotherapists using online platforms like Zoom need to gauge whether a patient has gained a certain range of motion or is correctly performing prescribed exercises through limited observation. With this new tool and a greater accuracy of movement detection, the virtual care experience is improved for both provider and patient and is an important step forward in the future of health care.
"There is so much potential for this application, in terms of providing not only better access to care but also cost savings for the health system," says Chu. "Patients who have been discharged following hip or knee surgery might not always be able to attend follow-up rehabilitation appointments, leading to a worsening of their condition. With Nightingale.ai we would be able to bridge that gap, allowing for improved recovery."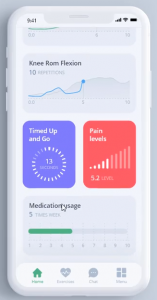 Chu's project Nightingale.ai has received previous accolades including being one of five winning proposals at U of T's 2021 Hatchery Demo Day competition. Chu and her team, which includes physiotherapists and PhD candidates from biomedical engineering, are in the Go To Market program, and are also looking to build partnerships with organizations focused on joint health and rehabilitation. The second stage of the project will be to pilot test the online tool with physiotherapists in clinics across the GTA and see how it performs in assessing real patients.
"I'm really honoured to be the first nurse and nurse researcher to receive the Connaught Innovation Award," says Chu, "this recognition is so rewarding, and this opportunity will truly help us scale up this application in a way that will make a significant impact on the health of older Canadians."