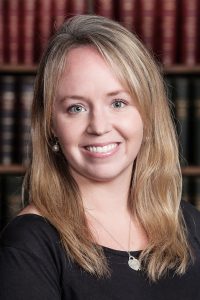 Bloomberg Nursing doctoral candidate and Junior Fellow at Massey College Alexandra (Alex) Harris has been awarded the 2017 Clarkson Laureateship in Public Service. This Laureateship is the highest honour Massey College awards annually to members of its community.
Alex holds a combined Master of Nursing/Master of Health Administration and is a Certified Health Executive (CHE). Alex was also a past Student Governor for the University of Toronto's Governing Council and recipient of the UTAA Adel Sedra Distinguished Graduate award. Currently, she serves as a Trustee for the Banting Research Foundation and is on the Editorial Advisory Boards of Healthcare Management Forum and Nursing Leadership. Prior to her graduate studies, Alex worked as an ER nurse and Innovation Project Manager at the University Health Network.
Alex's most recent volunteer activity has been as Co-Chair of Massey's Community Service Committee (organized blood drives, soup kitchens, raised over $15,000 to sponsor a Syrian refugee, organized the annual Gown Run to support the Scholars at Risk program) and as a member of the Massey Refugee Support Initiative.
This year's Laureateships will be awarded at a special High Table on Friday February 6th in the presence of Madam Clarkson, the Laureates' families and Massey College peers.