What is happening to the nursing workforce in countries around the world?
That has been the question on Professor James Buchan's mind, long before the COVID-19 pandemic wreaked havoc on health care workers and health care systems around the globe. A renowned scholar in labour economics and the nursing workforce, Buchan, who has a background working in government and for international agencies such as WHO, is also an Adjunct Professor at the WHO Collaborating Centre for Nursing at the University of Technology, Sydney (UTS), has recently written a key evidence-based reports for the International Council of Nurses (ICN) on the state of the global nursing workforce. He says that many countries, including Canada, are now grappling with nursing shortages that have been exacerbated by the pandemic.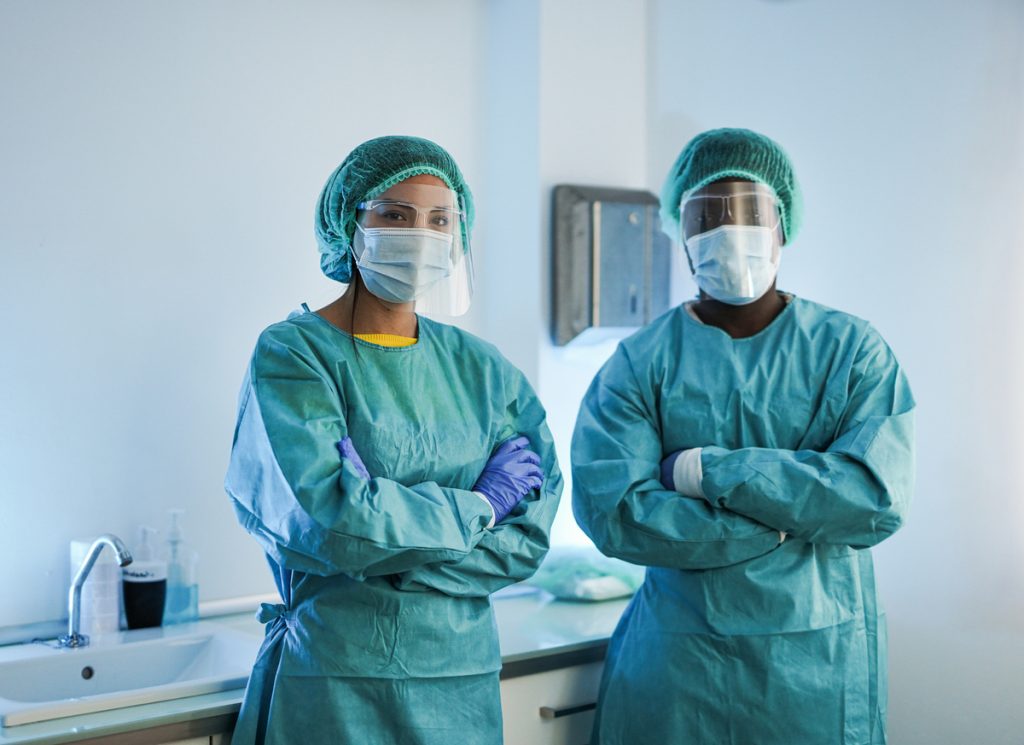 "This is significant because as the largest health care profession, nurses are also integral to how well a health system functions and are critical to the health of populations," says Buchan.
According to global data there is a shortage of close to 6 million nurses worldwide, meaning nearly every country is experiencing a shortage right now. Buchan says that it has become essential that governments and policy makers consider the impact of the pandemic on nurses, and the availability of nurses for the future.
"They need to be thinking about how to build back better," says Buchan.
Buchan will be speaking about his work and the issues facing nurses worldwide at a feature keynote and panel event as part of the Lawrence Bloomberg Faculty of Nursing's, Nursing Week celebrations, a nationally recognized week honouring nurses and the complexity of their role. On May 10, he will be joined by Donna Duncan, CEO of the Ontario Long-term Care Association, and Ru Taggar Executive VP and Chief Nursing and Health Professions Executive at Sunnybrook Health Sciences Centre, to speak to the growing crisis in nursing from an international and local perspective. The event is open to all and those interested can secure their spots by registering here.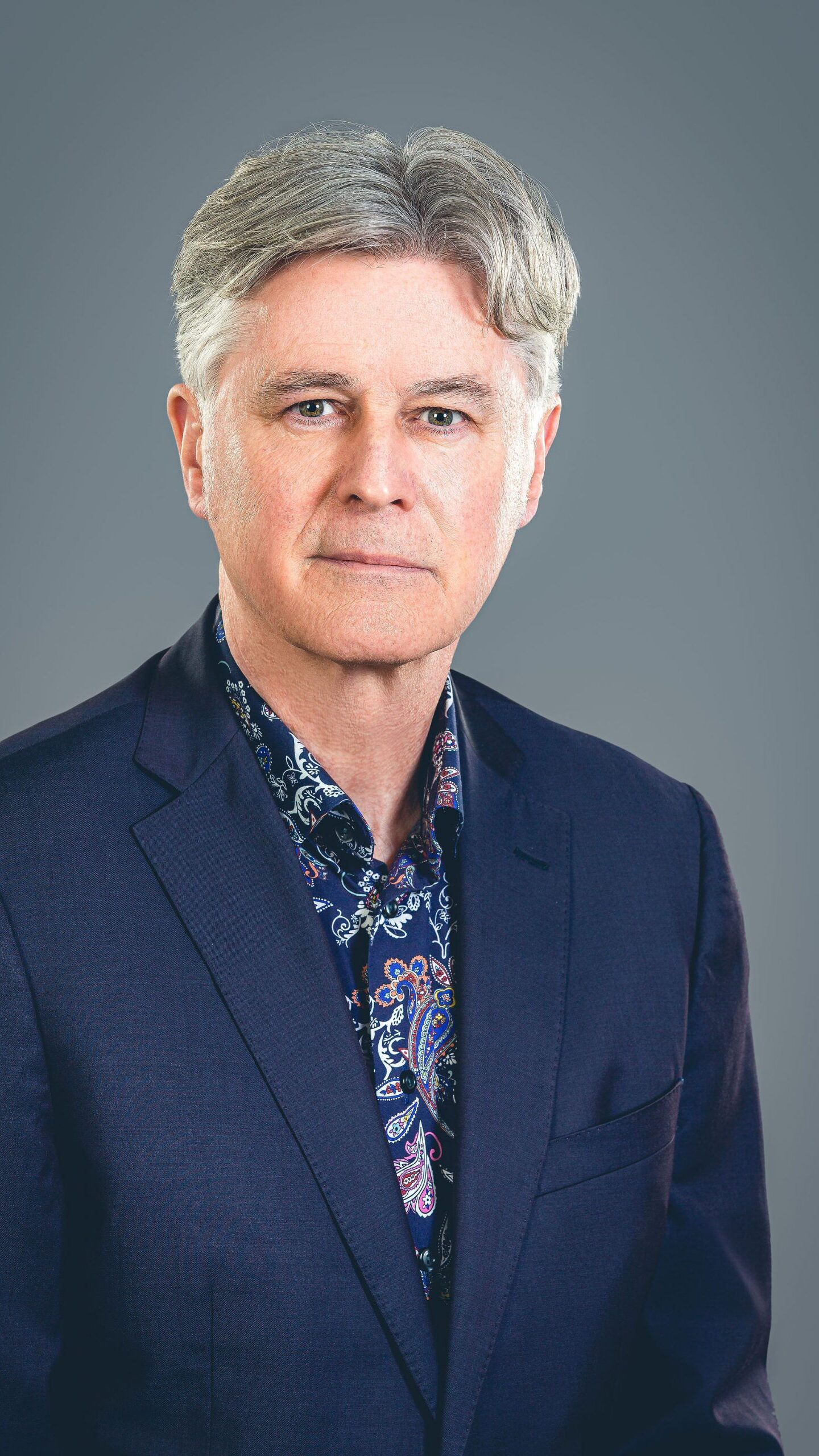 Bloomberg Nursing Communications' Rebecca Biason spoke with Professor Buchan about some of the findings of his research and the ways in which the pandemic has impacted nurses globally, including why nursing is at times a devalued profession, and why countries need to be focusing their efforts on tailored retention strategies.
How has the pandemic impacted nurses on a global scale?
The pandemic has completely and utterly exposed issues of nurse retention and burnout as fundamental underlying problems within nearly every health care system. The extent to which nurses have borne the brunt of the pandemic is hugely significant and it has brought with it a considerable amount of damage to the profession particularly through stress and burnout, while there is also evidence indicating longer term post-traumatic stress disorder.
Nurses have continued to step up when needed but they have not always been supported by government and policy makers. Many, especially early in the pandemic, were left exposed without proper PPE, or were working understaffed in risky areas at a personal cost.
The evidence on nursing burnout is very clear and it continues to have a series of knock-on effects including issues with retention of staff, poor quality care, and costs to organizations because of high turnover. Burnout has also been exacerbated by some employers abdicating responsibility and leaving it up to nurses as individuals to manage their care and be "resilient". There is an ongoing narrative about this resilience, but it is organizations that need to provide that framework for support, looking at sustainable workloads for example, because if we do not address this underlying issue, we will be faced with a long-term crisis. Nurses work in critical roles and losing one nurse does not mean they are easily replaced.
Public support for nurses has been quite high and nursing programs have seen an increase in applications. Will this have any impact on the ongoing shortage?
The public image of nursing has always been quite positive, they are one of the most trusted professions, and throughout the pandemic they have been the poster image for many countries as part of their pandemic response, promoted directly into people's living rooms. Certainly, this would contribute to more people being interested in the profession and seeing it as a worthwhile career, however this is also a loaded issue because it is a perception predicated on a narrow perception of what nursing is all about. It is an oversimplification of the role and its complexity, and of the current challenges for individual nurses.
In many countries this oversimplification is a residual effect influenced by the perception of nursing as traditionally women's work. At best this is problematic and at worst it is dangerous because it leads to a situation where nursing work is undervalued in many societies, and it becomes difficult to maintain the profession in a competitive labour market.
What do you recommend countries focus on to protect and retain their nursing workforce?
In our recent report for the International Council of Nurses (ICN) we explored the use of immediate and longer-term bundles of policies that would signify a shift towards a more sustainable approach. This might include changes in workload, pay increases, and overall better protections, particularly for those nurses closer to retirement. Prior to the pandemic, we already were on the verge of seeing many nurses with long careers age out of the profession. Their years of experience are not easily replaced. Finding ways to retain older nurses who want to continue working, with better protections and a sustainable workload would be another key factor in a country's retention strategy.
There has recently been an increase in international recruitment of nurses, and for countries that can afford to do that, like the UK, Canada, and the United States, this international mobility can be very helpful in increasing staffing levels, but only if it is done ethically and effectively. The recruitment process for international nurses has been increasing rapidly, and there is a real risk of causing damage to health systems in other parts of the world.
Relying on international recruitment is not sustainable but investing in education for nurses domestically is one strategy. Ultimately, nursing cannot solve the shortage on its own. There needs to be a broader societal and political will to find a solution and nurses need to be at the centre speaking with one voice.