For nursing students Chantal Campbell, Jessica Goncalves, Noelle Leon-Palmer, Denika McPherson, and Andrea Robinson supporting their student community is something they are passionate about.
Whether that means taking on a role in a student society, volunteering their time to support older adults in the community, or finding ways to create a better student experience during a global pandemic, each of them has worked towards a shared goal of improving student life.
All five, have been awarded the U of T Student Leadership Award, presented each year by the University of Toronto Alumni Association in recognition of the important work being done by student leaders in the community.
"The dedication of these five students and the support they have provided their peers as well as the Faculty of Nursing in the middle of such a challenging year, is a testament to their work ethic and drive," says Dean Linda Johnston.
Prior to the disruptions of the Covid-19 pandemic, Denika McPherson a student in the Master's Nurse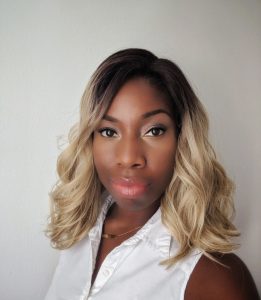 Practitioner (MN-NP) program, enjoyed the face to face interactions of working as a teaching assistant for Sim Lab NUR350. Discussing career options and further education with novice nurses or seeing them practice a new skill in the lab, was something she found very rewarding. This year, when some placements and coursework went virtual, McPherson stepped in to try and help, acting as a liaison between cohorts and the faculty.
"Being online can be isolating and difficult to gauge how everyone is doing," says McPherson, "I engaged students in my stream through online group posts and communication to solicit feedback and suggestions that could help inform everything, from course content to class speakers and resources available to us." She also reviewed and provided feedback on the new COVID Curriculum and simulation learning tools. While collaborating with Faculty, McPherson also conducted a program wide survey that allowed students to express their concerns and indicate where they felt they needed extra support. McPherson presented this data to the Faculty to assist with future program and curriculum planning, something she says the faculty have been very receptive to working on.
McPherson is passionate about leadership initiatives to improve learner experiences in her nursing career as well. She has been the co-chair of the nursing practice council, helping with staff education, corporate projects, accreditation preparation and policy reviews, and recently received an award for excellence in nursing from North York General Hospital Foundation.
Asked what draws her to these types of activities McPherson credits her values and personal mission for giving her the motivation to get involved.
"I never go into something to just do the minimum; I'm always looking to leave people and places better than when I found them," she says.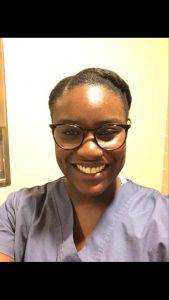 For Noelle Leon-Palmer, her motivation to get involved in student leadership has stemmed from her desire to draw attention to the need for diversity and representation at the Faculty of Nursing.
She took on the role of equity coordinator for the Nursing Undergraduate Society (NUS) helping to organize workshops that focused on equitable care in patient populations. She has also helped her peers navigate issues pertaining to systemic anti-Black racism, something she says makes her feel proud because of the courage it takes to engage in uncomfortable conversations with those in leadership.
"Our program is fast and intensive, so I wanted to make sure I got involved and left an impact," says Leon-Palmer. "Coming from a small school in Maine, to this huge school in a large city was daunting. But my experience has shown me that even one voice can be impactful. Going into the nursing profession, it is nice to remember that we are all leaders."
Having switched her career path from the education sector to nursing, Jessica Goncalves stepped into leadership roles with NUS, most recently as President, because she felt she had some life experience to offer.
"I felt I could help others, whether that was by offering support to my peers as we navigate the program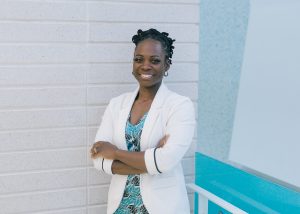 together, or by advocating for the needs of students including being able to speak knowledgably about their concerns and bringing them to the attention of the Faculty," says Goncalves.
Something that stands out for Goncalves during her time as a student leader, has been her ability to draw attention to equity and anti-Black racism while helping the Faculty move forward in addressing policies and curriculum that are not equitable for all members of community. She has also been instrumental in helping her peers manage their learning, clinical placements and mental health during a pandemic.
"Open communication is something I feel is essential to being a good leader, and I strive to ensure I emulate that," says Goncalves.
Prior to accepting her role as President of NUS, Goncalves was also involved in the summer mentorship program run by the Health Sciences divisions at U of T. Highlighting the role of nurses in the health care discipline while drawing attention to the undergraduate program to encourage a range of diverse new students to apply, was a key component of her volunteer work.
On the cusp of graduating from the BScN program, Goncalves is looking forward to pursuing a career in the perioperative realm, but in the future, she is hopeful she will be able to meld her expertise in education with her nursing career.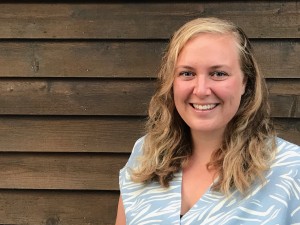 Also opting for a change in career path, Andrea Robinson entered the BScN program having previously worked as a social worker. Her involvement in the community sphere has continued into her time at the Faculty of Nursing, where she has been involved in supporting the continuation of a trauma informed care workshop.
"This workshop is definitely a team effort," says Robinson, "it is led by a group of students and I'm just happy to be a part of it."
The full day workshop includes sessions facilitated by nurses, doctors, social workers, and psychiatrists with a focus on health histories, sexual assault care, and trauma disclosure, with a goal of helping health care workers understand that good care is trauma informed care.
Robinson has also taken on volunteer opportunities receiving a scholarship to represent U of T at a conference hosted by the Canadian Nurses Association, and most recently as a participant in a students and older adults project, where students speak with older adults over the phone every week helping to combat isolation and loneliness brought about by the pandemic.
"I find these projects so nourishing," says Robinson, "I learned a long time ago that you don't have to be the top leader to be involved, and it is a great way to connect with fellow nursing students."
The passion and diverse experiences of her student colleagues is also what motivates Robinson and she notes that without the help of her peers, she wouldn't have won this award at all.
"Winning this award was really a team effort, and the people I have won alongside are those that I respect so much," she says.
As a student of the Health Systems Leadership stream in the Master of Nursing Program, Chantal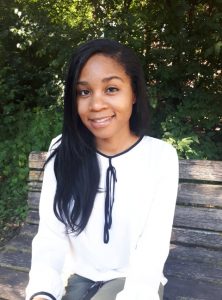 Campbell is already contemplating her role as a future leader and how she can help enhance diversity and representation in the nursing profession.
As a member of the Graduate Nursing Student Society (GNSS), Campbell has been instrumental in working with the Faculty to establish an award for Black and Indigenous graduate nursing students, something she says is an exciting accomplishment.
"Financial considerations can be a significant barrier for individuals entering university and when there is a lack of diversity within faculty, it can act as a deterrent for those applying because they don't see themselves represented," says Campbell.
In addition to the new award, Campbell has worked to help the GNSS respond to the impact of not only the evolving pandemic, but also the need to address systemic anti-Black racism. Most recently she, alongside a team of other student society members, organized the successful Black Futures Month webinar series, a student led event that featured Black leaders in health care.
When the GNSS created the position of an Equity, Diversity and Inclusion director, Campbell also stepped into that inaugural role.
"Increasing representation in leadership within health care is something I'm passionate about," she says. "Part of my role as a student leader has also been to contribute to advocacy work, by spreading awareness about our new initiatives and having important conversations about equity with peers and faculty."
For Campbell, her leadership roles have had a positive aspect on her student experience and have offered a chance for her to put into practice learnings from her graduate studies.
"I have gained a lot of insight into how the systems we take for granted do not serve everyone equally, I'm excited to be a part of changing that," says Campbell.