Jennifer Stinson
RN-EC, PhD, CPNP
Professor – Status only (Primary)
"My research focuses on using information and communication technologies to improve the assessment and management of pain and other syptoms in children with chronic and life threatening health conditions"
Dr. Jennifer Stinson is a Nurse Clinician Scientist in Child Health Evaluative Sciences and an Advanced Practice Nurse in the Chronic Pain Program at The Hospital for Sick Children (SickKids) in Toronto.
Dr. Stinson's clinical work focuses on working with children and youth with chronic pain and their families as part of an interdisciplinary pain team in the Department of Anesthesia and Pain Medicine at SickKids. Her major clinical research interests are in the area of pain and symptom management and the use of e-health (internet) and m-health (mobile phones) technologies to improve the assessment and management of pain and other symptoms in children with chronic illnesses. She is also interested in developing and evaluating novel interprofessional paediatric pain curricula for health care professionals.
Dr. Stinson is currently funded by the Canadian Institute of Health Research, National Institutes of Health, The Arthritis Society, and The Canadian Cancer Society Research Institute. She has published over 50 peer-reviewed papers in prestigious journals such as Pain.
In recognition of her important work in the area of pain, disease self-management and e-health, Dr. Stinson has received a Career Scientist Award from the Ontario Ministry of Health and Long Term Care (2009-2011) and a Canadian Arthritis Network Investigator Award (2011-2013). She also received the top new investigator award in Canada – The Peter Lougheed CIHR New Investigator Award (2013-2018) for her research on using e-health and m-health to promote chronic disease self-management in youth with painful chronic and life-threatening health conditions. She also received the Canadian Pain Society Early Career Award in 2012 and the Early Career Award from the International Association for the Study of Pain in 2015.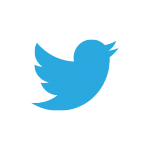 Follow Dr. Stinson on Twitter
Academic Credentials

2009 – Post-doctoral fellowships, IWK Halifax and University of Toronto 2006 – PhD in Nursing, University of Toronto 1998 – Master's Paediatric Nurse Practitioner Certificate, State University at SUNY Buffalo 1992 – Master's of Science degree, University of Toronto 1988 – Bachelor of Science in Nursing, University of Western

Publications

Dr. Stinson's PubMed link is available here.