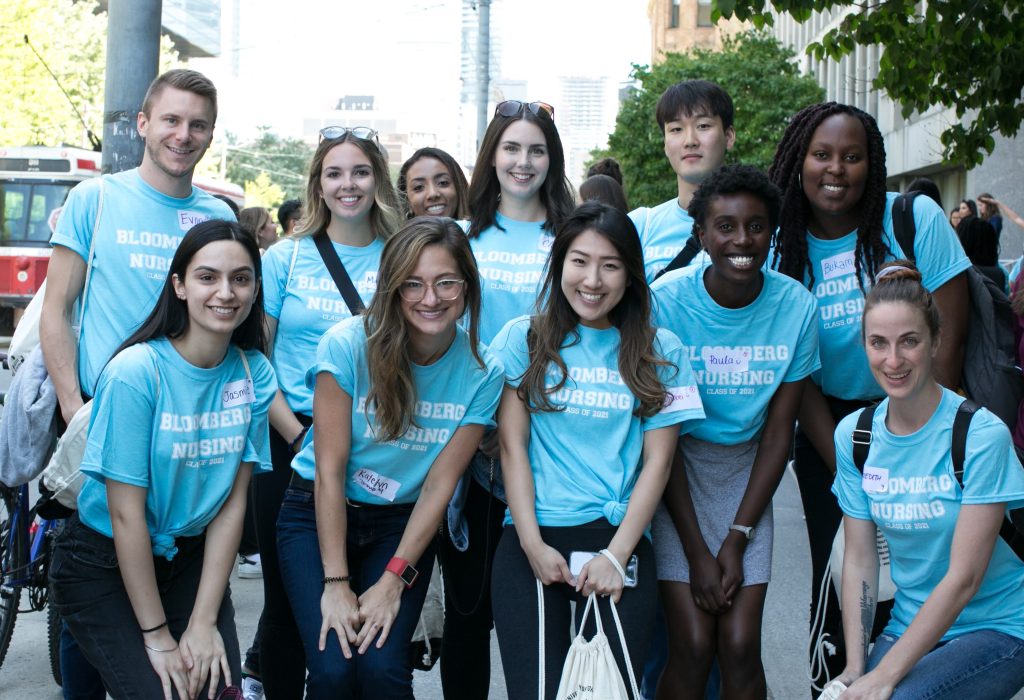 BScN Summer Welcome Session
Bloomberg Nursing Summer Welcome
Bachelor of Science in Nursing (BScN) Class of 2024
July 13, 2022 | 1:00 PM – 4:00 PM | Health Sciences Building, 155 College Street (Meet in lobby of building)
As a member of the incoming BScN class, you are invited to attend a special summer welcome session at the Lawrence Bloomberg Faculty of Nursing.
What to expect:
Undergraduate faculty presentations, meet our faculty
Tour our state-of-the-art Simulation Lab and enjoy special demonstrations
Ask questions about life in the program, work load, schedules, placements and more.
Meet members of our Nursing Undergraduate Society (NUS) and learn more about student life
The University of Toronto has lifted its mask requirement as of July 1, 2022. However, masks are highly recommended in all indoor settings on campus, including the Faculty of Nursing. See our COVID-19 Information Page for details.