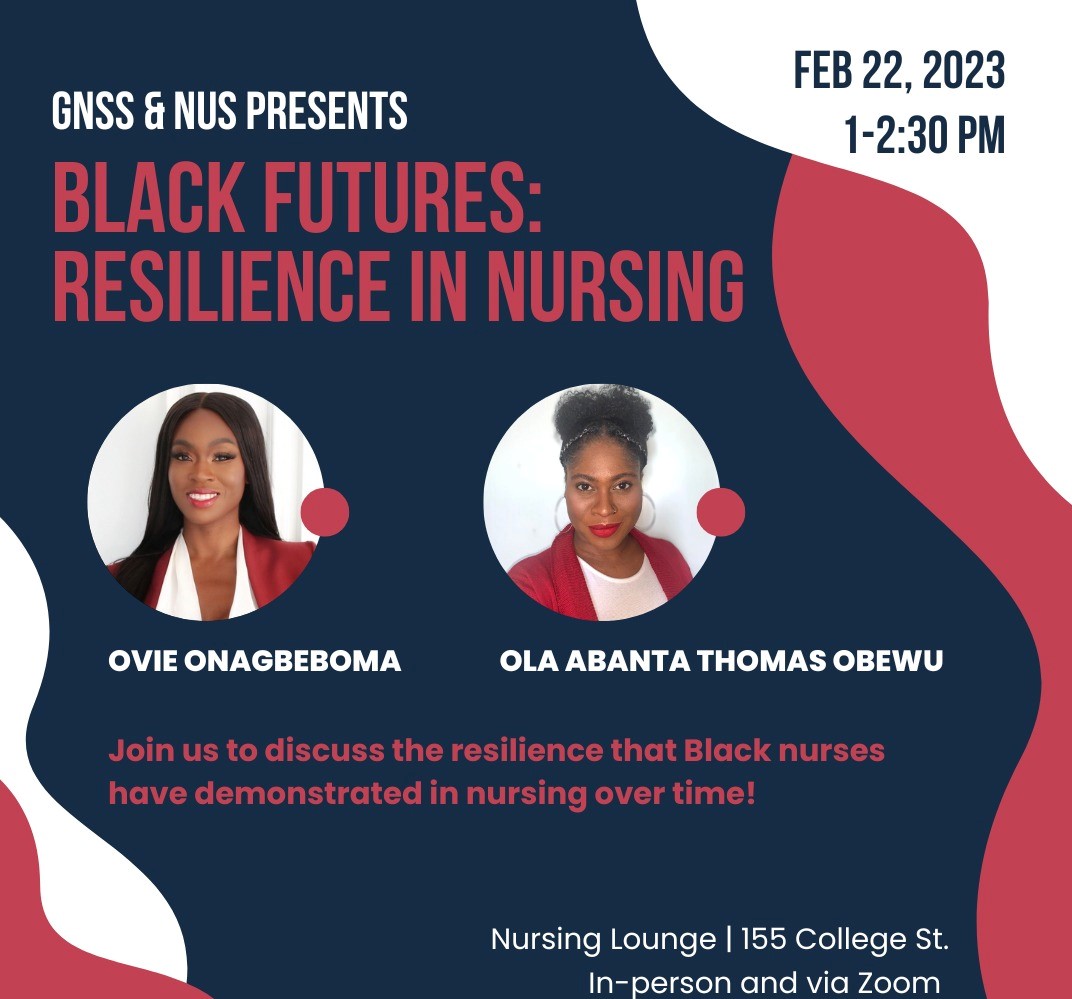 Black Futures Resilience in Nursing
Black Futures: Resilience in Nursing
Join GNSS and NUS for a seminar presented by two representatives from the Canadian Black Nurses Alliance (CBNA), Ovie Onagbeboma and Ola Abanta Thomas Obewu on the resilience of Black nurses over time.
February 22, 2023 | 1 PM – 2:30 PM | In person and online via Zoom. Zoom link will be sent to registrants.
The in person event will be held in the Nursing Lounge, 3rd floor of the Health Sciences Building located at 155 College St. Refreshments will be provided.