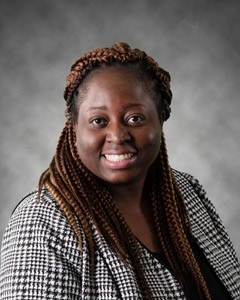 Black Futures Month Webinar Series
Black Futures Month Webinar Series
Presented by the Nursing Undergraduate Society and the Graduate Nursing Students Society at the Lawrence Bloomberg Faculty of Nursing
February 3 – February 27, 2021
Please join us in our inaugural event for Black Futures Month at the Lawrence Bloomberg Faculty of Nursing at the University of Toronto.
This month-long event is co-created and led by the Nursing Undergraduate Society and the Graduate Nursing Student Society in an effort to highlight the voices of Black nurses and scholars using strength-based approaches to address the specific health and wellness needs as well as the inequities experienced by Black communities across Canada. Through this, we hope to expand the knowledge base of students, faculty and alumni and ensure that healthcare provision and health systems will continue to evolve to reflect the needs of Black communities.
It is our collective responsibility as healthcare providers, researchers and scholars to recognize our role in upholding systems that remain inequitable and inaccessible to Black, Indigenous and People of Color across the country. Black Futures Month is one of several student-led initiatives that the student body has committed to, to address anti-Black racism and a lack of representation in the healthcare. We hope that this is one of many efforts that will encourage a sustainable shift in culture and practice to create safer healthcare environments for Black communities.
Our first speaker is Dr. Bukola Salami on February 3rd, 2021 1-2:30PM
Dr. Salami will be speaking to the impact of COVID-19 on Black communities in Canada, and its ties to anti-Black racism in healthcare. She will also be co-presenting alongside a panel of youth leaders – Nife Ajayi, Yawa Idi, Yar Anyieth, Robyn Taylor, and Lisa Cyuzuzo who have co-created and co-led the Black Youth Mental Health Project that determined the needs to access culturally appropriate and relevant mental health supports within the community after interviewing more than 120 youths. The team will present their findings and share recommendations for healthcare providers when supporting Black youth. Dr. Salami's presentation will also showcase the vital process of conducting participatory research within community settings and demonstrate how to safely engage Black communities from a strengths-based and capacity building perspective.
Keisha Jefferies will join us February 11th, 2021 1-2PM
Dr. Angela Cooper Brathwaite, RN, DN, MN, PhD will join us February 18th, 2021 1-2PM
Dionne Sinclair closes out our event on February 25th, 2021 1-2PM
For more information and to register click here.
We look forward to your participation and your shared commitment to prioritizing Black voices in healthcare!