Congratulations to Bloomberg Nursing alumni Joy Richards and Mike Villeneuve, and former Bloomberg Nursing Tom Kierans International Postdoctoral Fellow, Maria Teresa Moreno Casbas, who have been selected as Fellows by the American Academy of Nursing (AAN). AAN is a leading nursing organization dedicated to advancing health policy and practice and celebrating nursing knowledge. Fellowship in the Academy is a significant honour for nurses, conferring recognition of their elite skills and knowledge.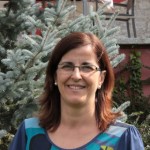 María Teresa Moreno-Casbas, PhD, MSc, RN, FEAN — Instituto de Salud Carlos III
Dr. Moreno-Casbas joined Bloomberg Nursing throughout 2009 – 2010 from the Ministry of Health in Spain. She played a leading role in the development of training programs for nurse investigators and in the funding of nursing research in Spain. Her postdoctoral fellowship at the Bloomberg Faculty with Professors Sean Clarke and Denise Gastaldo focused on nurses' research utilization and knowledge translation efforts.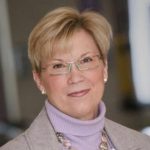 Joy Richards, PhD, RN — University Health Network
Dr. Richards is Vice-President Health Professions and Chief Nurse Executive at University Health Network in Toronto. Dr. Richards earned her BScN and Master of Nursing from Bloomberg Nursing. Her particular expertise is in the area of clinical leadership, quality of work life environments and the development of client-centred practice settings, with a special focus on excellence in geriatric care.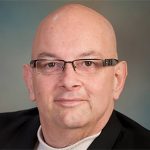 Mike Villeneuve, MSc, BScN, RN — Canadian Nurses Association
With four decades of progressive experience in the health-care system, Mike Villeneuve has worked in all the domains of nursing practice — direct care, administration, education, research and policy. Mr. Villeneuve is a Bloomberg Nursing alum and former lecturer. He is the current Chief Executive Officer of the Canadian Nurses Association.
---
Bloomberg Nursing counts 16 faculty members as Fellows of the American Academy of Nursing, a testament to the high quality of nursing research and education our faculty members generate. The Academy is currently comprised of more than 2,600 nurse leaders in education, management, practice, policy, and research. Academy fellows include hospital and government administrators, college deans, and renowned scientific researchers.
The inductees will be honored at a ceremony during the Academy's annual policy conference, Transforming Health, Driving Policy, which will take place October 24-26, 2019 in Washington, D.C.