Skip to Results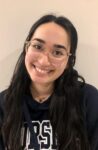 As a student, my most memorable learning experience took place in a second-year class on reflexive nursing practice. Prior to taking this class, I was unaware of reflexive practice and many of the systemically rooted issues in nursing. This class shaped my perspective by encouraging me to reflect on my own positionalities, identities and experiences to better challenge and address issues in nursing such as systemic racism. This class truly inspired me to become as advocate for patient justice and nurse's rights!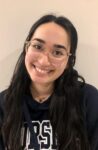 Samantha Bulchand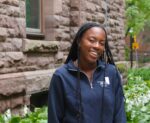 I chose to attend Bloomberg Nursing because of the number of clinical placements we complete and the access to GTA hospitals as placement options. This made the program stand out for me and provided me with the opportunity to see a plethora of different settings.
A moment from my time as a student that shaped my future trajectory was consolidation. I didn't receive my first choice for a placement and wasn't sure if I would enjoy the unit I ended up being assigned to. Luckily, I ended up loving general surgery and I hope to work in this speciality after graduation.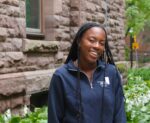 Zaynashae Boreland