Skip to Results
Showing 1-7 of 7 Testimonials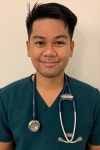 I was impressed by the dedication and expertise of the faculty members. Their commitment to fostering a dynamic learning environment, combined with their wealth of real-world experience, truly set the stage for an enriching academic journey. The clinical rotations provided an invaluable opportunity to apply classroom learning to real-world patient scenarios. I had the privilege of working alongside experienced preceptors who provided invaluable guidance and mentorship.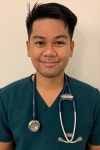 Rey Omar Mina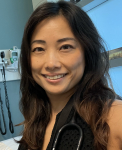 The first year was hard and busy but transformational. The curriculum provided students with various ways of learning including lectures, online discussions, case studies, and simulation labs. Learning hands-on from instructors who are experts in their field at the simulation lab was priceless. I also learned from fellow classmates who bring the breadth of experiences in different fields. Although course work can be overwhelming sometimes, faculty is supportive of our learning journey.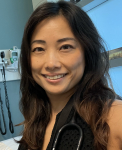 Tomoko Fukushima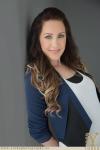 Being a Doctor of Nursing student has led me on a journey of intellectual growth and discovery and through rigorous research, collaboration with esteemed peers from across Canada, and mentorship from accomplished faculty at the University of Toronto. This transformative experience is preparing me to contribute positively by bringing valuable insights, fearless innovation, engaged leadership, and expertise to my profession.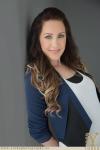 Kandis Harris
Introduced at a time when learning health systems are unfolding across Canada, Bloomberg's Doctor of Nursing program has commenced at a perfect time. During this program, I have gained a greater understanding of interplay between health system structures and how nurses are ideal leaders and change agents to advance research and education within these settings. Most importantly, I have felt supported and encouraged by my supervisor, committee, professors, and classmates to continue to generate inquiry across academic and health organizations, situating myself as a lifelong leaner.  
Vanessa Wright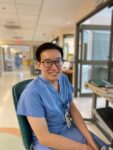 I chose to attend Bloomberg Nursing at the University of Toronto for graduate studies to engage deeply with leading nurse scholars and learn within a community of emerging nurse leaders, progressing through the master's program together as a cohort. The Master of Nursing program prepared me to take on leadership roles in advancing nursing practice as my cohort and professors challenge current notions to envision a dynamic future for nursing. I have benefited from the unparalleled networking opportunities that Bloomberg Nursing offers through placement opportunities that put into practice the concepts we learn in the classroom, and a robust and engaged alumni network that mentors the next generation of nurse leaders.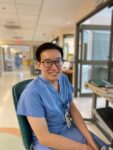 Calvin Tsang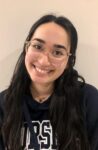 As a student, my most memorable learning experience took place in a second-year class on reflexive nursing practice. Prior to taking this class, I was unaware of reflexive practice and many of the systemically rooted issues in nursing. This class shaped my perspective by encouraging me to reflect on my own positionalities, identities and experiences to better challenge and address issues in nursing such as systemic racism. This class truly inspired me to become as advocate for patient justice and nurse's rights!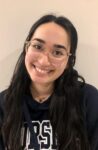 Samantha Bulchand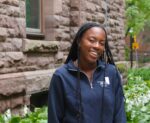 I chose to attend Bloomberg Nursing because of the number of clinical placements we complete and the access to GTA hospitals as placement options. This made the program stand out for me and provided me with the opportunity to see a plethora of different settings.
A moment from my time as a student that shaped my future trajectory was consolidation. I didn't receive my first choice for a placement and wasn't sure if I would enjoy the unit I ended up being assigned to. Luckily, I ended up loving general surgery and I hope to work in this speciality after graduation.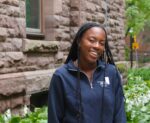 Zaynashae Boreland