CIHR Knowledge Translation Award
The Canadian Institutes of Health Research instituted the Knowledge Translation Award to acknowledge Canadian Health Research Achievements that have had a significant impact on health, health care and health research. Award winners receive $100,000 in recognition of their knowledge translation activities that have moved research findings into real world practice or policy and have made a significant impact to the improvement in the health of individuals and/or the health care system.
Awardees
---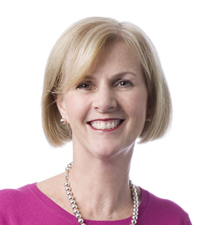 Bonnie Stevens, RN, PhD; awarded in November 2014. Dr. Stevens' research has focused on assessment and management of pain in infants and children. Her findings have had far-ranging influence on health care practice and policy. She has also developed knowledge translation tools that can be used by many researchers, not only those who focus on pain. The CIHR citation recognizes Dr. Stevens as a "driving force behind important advancements in child health in Canada." Dr. Stevens is the first nurse to be honoured with the prestigious Knowledge Translation Award.
---