Class of 2017 Dean's Medal Recipients
Each year, Bloomberg Nursing recognizes our most outstanding students through the prestigious Dean's Medals, awards given in recognition of our students' academic excellence throughout their undergraduate or postgraduate program.
We are proud to announce the 2017 Dean's Medals recipients, who were recognized at the Pre-Convocation Reception, held at Hart House on November 7, 2017. Congratulations to this year's recipients.
BScN recipient: Mark William Alm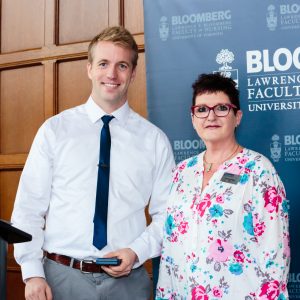 ---
MN recipient:  Lauren Caroline Townsend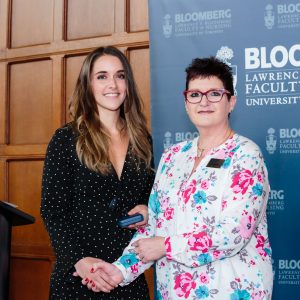 ---
PhD recipient: Naomi S. Thulien
Not pictured