Bloomberg Nursing Week
National Nursing Week 2022
Revitalizing the Global Nursing Workforce
May 9-15, 2022
The Lawrence S. Bloomberg Faculty of Nursing invites you to join us for National Nursing Week May 9-15, as we celebrate and acknowledge the leadership and impact of nurses in research, education, and practice, across the global health landscape.
This year's theme Revitalizing the Global Nursing Workforce draws our attention to the growing crisis facing nursing today but it also serves to inspire us to seek innovative solutions as we rise to meet this challenge affecting countries around the world. 
Tune in for our highly anticipated keynote featuring Professor James Buchan a renowned scholar with expertise in the global nursing workforce.
Throughout Bloomberg Nursing Week we invite you to enjoy our well-focused events including our emotional literacy workshop, cardio dance party, and paint night!
We look forward to connecting with you online as we celebrate our students, alumni, faculty and friends for Nursing Week 2022.
Share your #UofTNursing #BloombergNursing Pride all week with one of our virtual backgrounds.
Register for each event below. We hope to see you there!
Online Feature Event – Keynote and Panel Discussion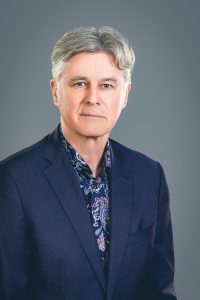 The Nursing Workforce and the Pandemic: An International Perspective
Tuesday May 10, 2022
Time: 12:00 PM – 1:15 PM
Streaming live
Zoom details will be sent to registrants
Keynote: Professor James Buchan
Prof Buchan is Adjunct Professor the WHO Collaborating Centre for Nursing, University of Technology, Sydney (UTS), and a Visiting Professor at the School of Nursing, University of Edinburgh, Scotland. He is also Senior Fellow at the Health Foundation, London.
He has specialized in nursing workforce policy throughout his career. His background includes periods working in government in Scotland and Australia; and for the Royal College of Nursing, (RCN), UK. He has also worked for WHO in Geneva and Copenhagen. In recent years he has worked extensively as a consultant on nursing workforce policy and planning, in Europe, the Americas, Asia and the Pacific, for governments and international agencies. He is Editor in Chief of "Human Resources for Health", the peer reviewed journal affiliated with WHO.
Panelists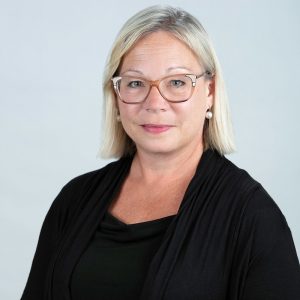 Donna Duncan, Chief Executive Officer of the Ontario Long Term Care Association
Donna Duncan is an experienced public sector board member and executive, with extensive experience in health care and academics. Donna is the Chief Executive Officer of the Ontario Long Term Care Association, the largest association representing long-term care providers in Canada. Prior to taking on this role, Donna served as the Interim Chief Executive Officer of The Ontario Caregiver Organization where she led the organization's start-up operations, building a foundation for new leadership and a provincial board to lead the development of services and supports for Ontario's family caregivers.
She served as President and CEO of the Hincks-Dellcrest Centre, Toronto's largest children's mental health treatment, research and teaching centre and a University of Toronto community affiliate. Donna led Hincks-Dellcrest through transformational change and extensive programmatic and quality improvements, culminating in Hincks-Dellcrest's integration with The Hospital for Sick Children in 2017. Earlier in her career, Donna played a key role in the transformational redevelopment of The Centre for Addiction and Mental Health (CAMH) Queen Street campus.
She sits on the Boards of the Canadian Long-Term Care Association (CALTC), Sunnybrook Health Sciences Centre, and the Global Ageing Network.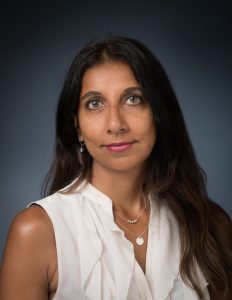 Ru Taggar, Executive Vice President, Chief Nursing and Health Professions Executive at Sunnybrook Health Sciences Centre
Ru Taggar is a Registered Nurse with her Master's in Nursing and holds an Adjunct Clinical appointment at the Lawrence Bloomberg Faculty of Nursing, University of Toronto.

Ru is the Executive Vice President, Chief Nursing and Health Professions Executive at Sunnybrook Health Sciences Centre. Ru provides professional practice leadership to nurses and other health professionals. She also provides executive leadership to the hospital's Tory Trauma, DAN Women and Babies, Schulich Heart and Holland Bone and Joint Programs.
---
Other Online Events
Workshop: Taking Care of the Carers with Karen B. K. Chan
Monday May 9, 2022
12:00 p.m. – 1:00 p.m. EST
Hosted via Zoom
Zoom details will be sent to registrants
Bloomberg Nursing alumni and students are at the frontlines of the pandemic day in and day out. This virtual workshop is a moment to care for yourself. Take stock of your losses and resiliencies, share genuinely with others who can relate, and tend to your own wellness. Burnout and compassion fatigue are short hands for complex realities — let's pay attention to the nuances and the stories within them.
Karen B. K. Chan is an award-winning sex and emotional literacy educator in Toronto, Canada, with 25+ years of experience. Trained in Creative Facilitation, Productive Thinking, and Non-Violent Communication, BK's favourite ways to learn and teach are through stories, metaphors, diagrams, and things that make people laugh.
Above all, BK is dedicated to having difficult conversations that are real, transformative, and kind.
Fitness Class: Cardio Dance Party with U of T Sport & Rec
Wednesday, May 11, 2022
12:00 p.m. – 1:00 p.m. EST
Hosted via Zoom
Zoom details will be sent to registrants
Shake it 'till you make it. Rev up your energy levels and let the music take control at our cardio dance party. If you liked Zumba or BollyX, you'll LOVE Cardio Dance Party. From K-Pop to hiphop, Latin pop to Bollywood, Cardio Dance Party has something for every groove. Let's bust a move!
Paint Night Class 
Thursday, May 12, 2022
7:00 p.m. – 9:00 p.m. EST
Hosted via Zoom
Zoom details will be sent to registrants
Join Bloomberg Nursing students and alumni for a fun and relaxing evening of painting. Create your own masterpiece, no experience necessary. Social Art will lead you every step of the way. Want to change the colours? Go ahead and make it your own!