Alumni Profiles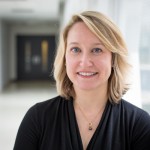 Robyn Stremler graduated from the PhD program in 2003. She's now an Associate Professor at Bloomberg Nursing, is the Director of the PhD Program, and is a respected sleep researcher working to improve sleep and health outcome in infants, children and parents. Read more about Stremler's work in "Sleep Baby, Sleep," from the Spring/Summer 2015 edition of Pulse magazine.
---
Bukola Salami graduated from the PhD program in 2013. She's now an Assistant Professor at the Faculty of Nursing, University of Alberta.  Her research is focused on the links between migration policies and practices and health policies and practices.  She also teaches courses on migration and health as well as public policy and nursing leadership. Read more about Salami's work from our Alumni Spotlight feature in November 2016.
---
Andrea Lauzon earned her BScN in 1992 and graduated as a Primary Health Care Nurse Practitioner in 2009. She is currently working as a Nurse Practitioner for LIFEspan (Living Independently Fully Engaged) Service – a transition program for youth with cerebral palsy and acquired brain injury at Holland Bloorview Kids Rehabilitation Hospital and UHN-Toronto Rehab. Read more about Lauzon's work in our Alumni Spotlight feature in February 2017.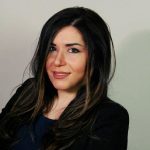 Bahar Karimi began her career as a Personal Support Worker in 2004 and became a Registered Practice Nurse in 2006. She went on to earn her BScN, and graduated from Bloomberg Nursing in 2016 from the Combined Master of Nursing and Master of Health Sciences in Health Administration program. She is the Director of Resident Services at St. Peter's Residence at Chedoke- Thrive Group. Read more about Karimi's work in our Alumni Spotlight feature in April 2017.
---